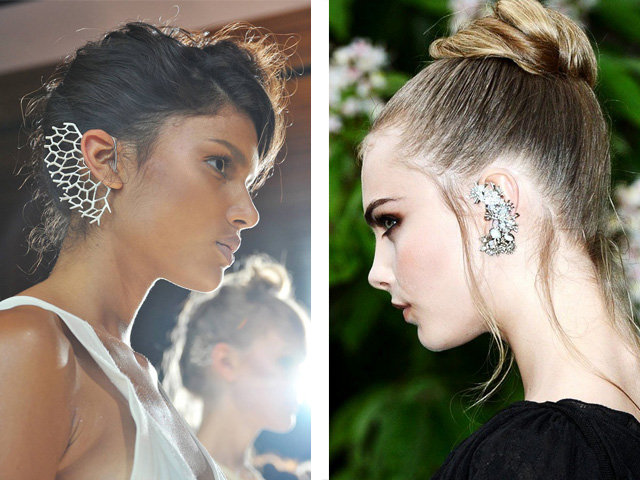 Earrings have never been in or out, but they certainly haven't been as hot a style topic as they are this season – thanks to designers dreaming up cool new ways to re-invent the wheel. The resurrection of eye-catching earlobe ornaments first kicked off recently with dangling ladylike earrings making a big splash from the runways to the streets. Up next is the fierce ear cuff showpiece.
This revival of the '90s style can be gorgeously understated or fearlessly regal. Either way you choose to lean ear cuffs emit a thoroughly artsy and edgy flair. From the luxurious Repossi 18-karat rose gold ear cuff ($5,930) to Megan Isaacs for Katie Gallagher's sculptural Nimue ear cuff (top left for $285) and ASOS' Swarovski stone ear cuff ($61.57) the choices are endless and the price ranges are equally vast, so everyone's lobes can get in on the fun. Sweep your hair back and let your ears do the talking!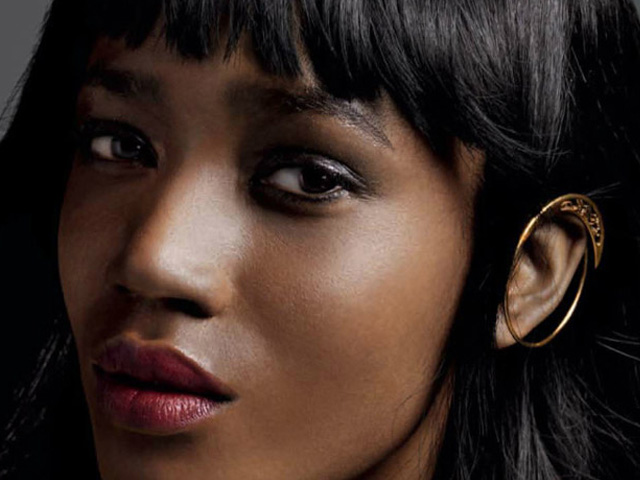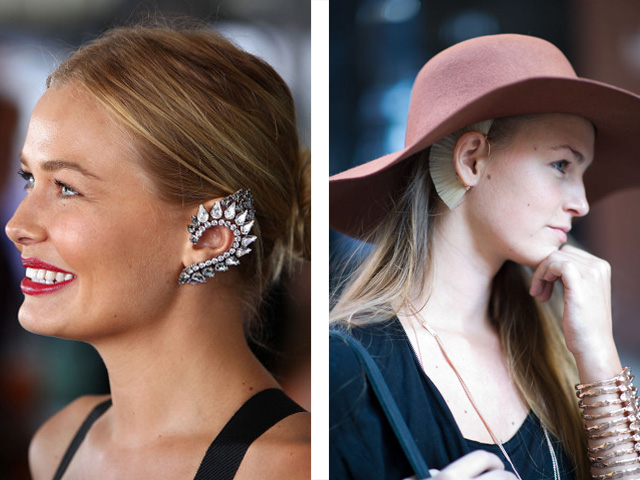 Alexandra Phanor-Faury is a married, Haitian-American journalist living in Brooklyn, NY. Alexandra has reported and written about music, fashion, art and celebrities for websites and publications such as i-D, Nylon & NylonGuy, People Magazine & People.com, Courrier International, BlackBook.com, Trace, Giant, Teen Vogue, Page Six Magazine and Bloomingdales' Little Brown Book.

Latest posts by Alexandra Phanor-Faury (see all)