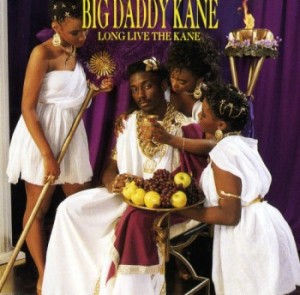 Kane is by far one of the most requested MC's people always suggest, no demand, we cover. And we couldn't be more thrilled that Kane blessed us with an interview.
We initially planned to talk to Kane about recording his classic 1988 debut, "Long Live The Kane" but it quickly dawned on me that we should make the most of our time with Kane, so instead of setting up a future interview to discuss his other classic album "It's a Big Daddy Thing", let's just knock it all out at once.
Thankfully the most influential and finest rapper of all time was in for the trip down memory lane. Needless to say we couldn't wait to hear Kane talk about creating some of the genre's most defining songs. I know, neither can you, so I'll skip the overview of Kane's career and let him tell you in his own words.
Check out Big Daddy Kane!
-Alex
Written By Alexandra Phanor-Faury
Shot & Edited By Maria Sandoval
Photos By Marc Bushelle
Graphics, Illustrations By GMD Three

Latest posts by Alexandra Phanor-Faury
(see all)