It's impossible not to notice Wonderland magazine fashion editor Julia Sarr-Jamois, and this isn't simply due to her gorgeous statement natural 'fro, which she sports with such élan. Her innately cool Style DNA gets her lots of attention too and it has earned her a well-deserved top spot on the list of street-style muses during fashion week in Europe.  Sarr-Jamois' style choices reflect her giddy delight and sense of humor when it comes to playing with fashion. The statuesque Senegalese and French former model rebelliously mixes a myriad of bright colors, prints, textures – and that's all in one look – to create ensembles that are idiosyncratic, preppy, chic and so right now.
She has the ability to make the most dubious pairings, like a black vinyl jacket with flower print detail teamed with a yellow leopard print cardigan and a wool wrap orange skirt, look utterly perfect. A feat that is not easily replicated by most but her intuitive hand at mixing and matching has inspired many of us to follow her sartorial lead.
Printed microminis or knee length skirts, ripped light-wash denim, tailored blazers, cropped fur coats, cozy bold hued knits, and leather motto jackets in an array of colors are the cornerstone of her chameleon wardrobe. As far as footwear is concerned, Sarr-Jamois is often spotted in quirky loafer pumps, sexy ankle boots and casual Nike kicks. She usually finishes off her winning looks with a pair of huge retro shaped sunglasses and her best accessory, her infectious bright smile.
Here are some highlights from Julia Sarr-Jamois' stellar wardobe: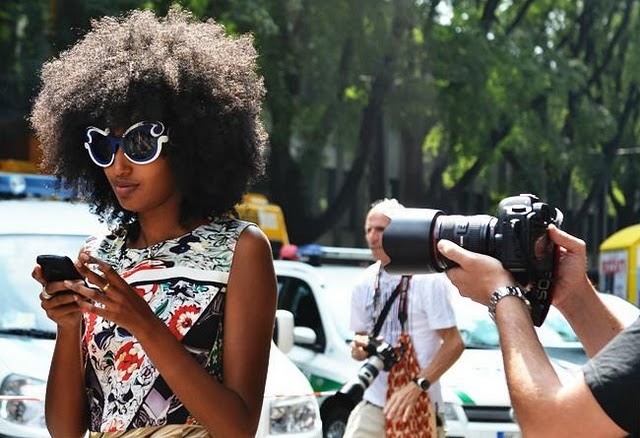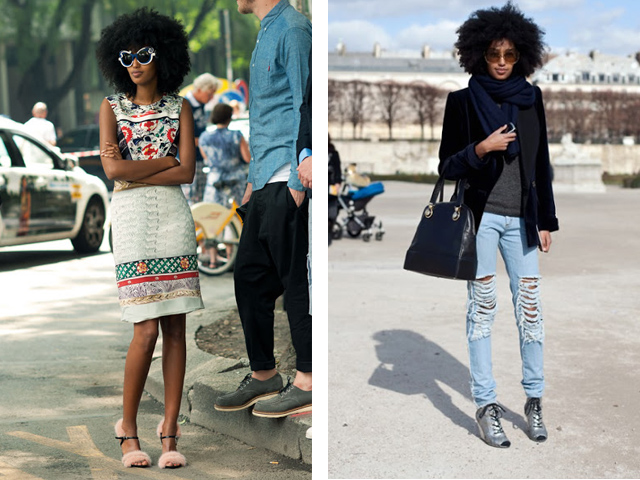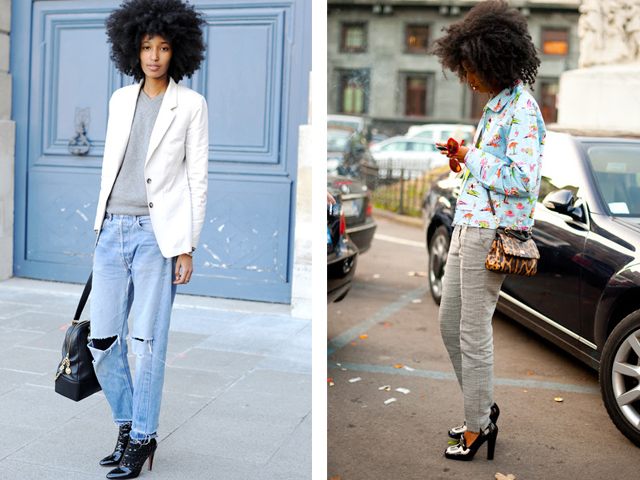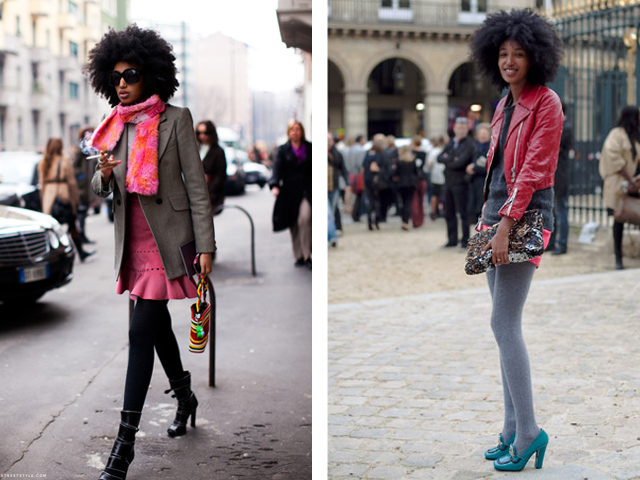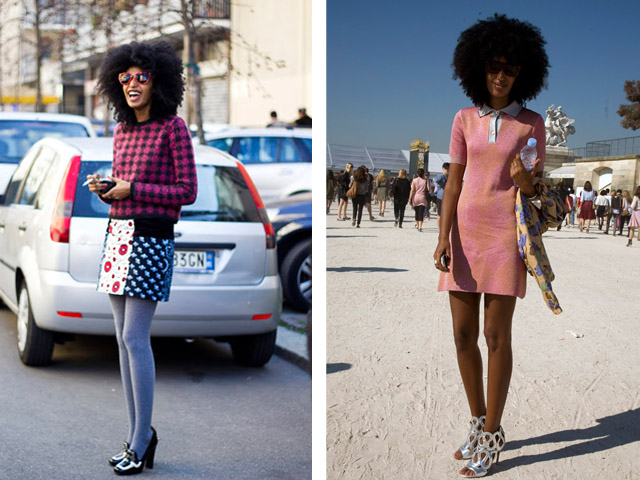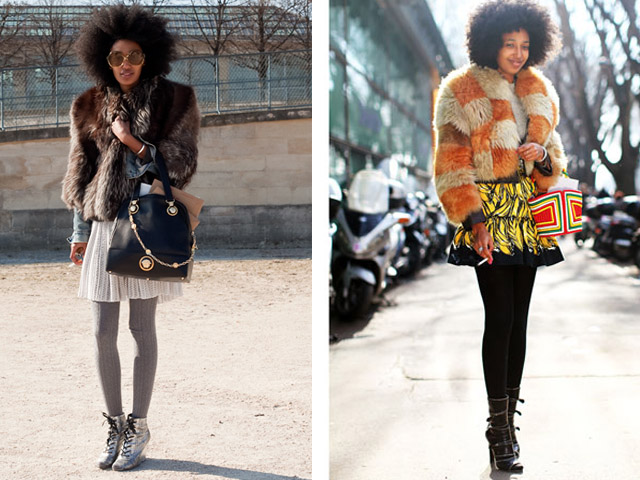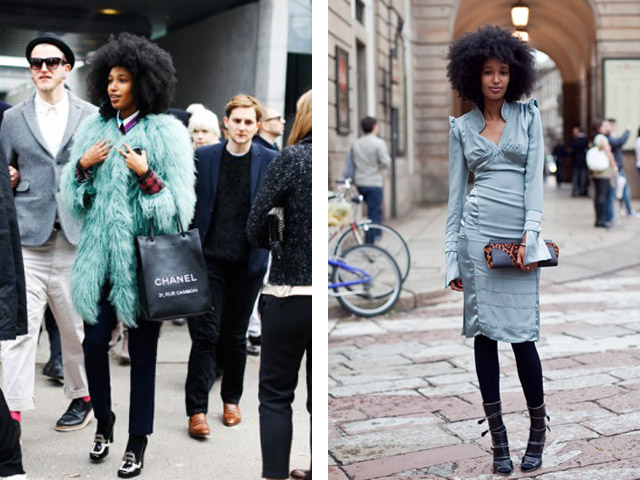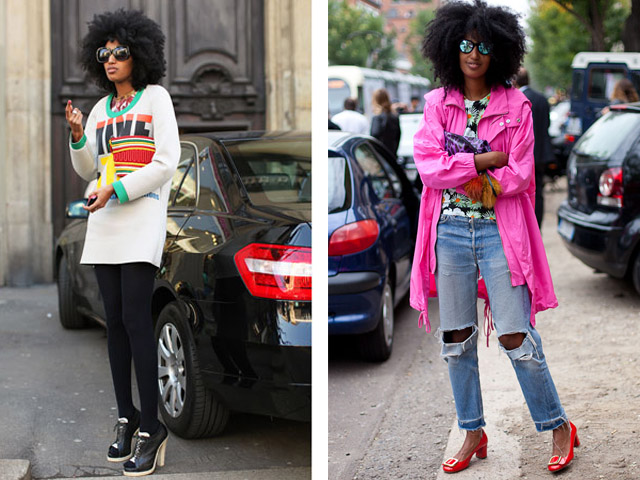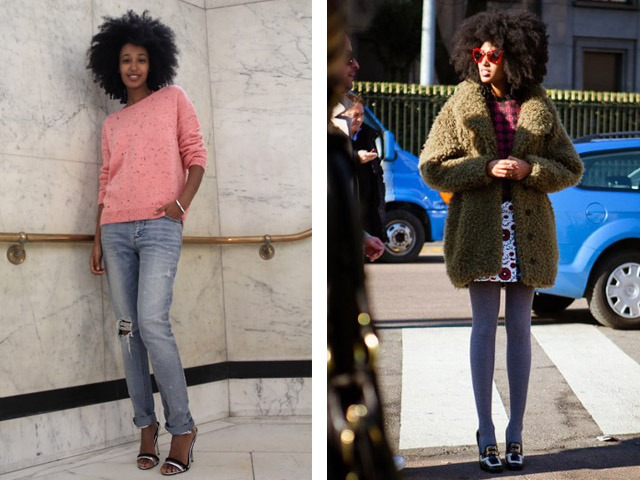 Latest posts by Alexandra Phanor-Faury
(see all)