If there's one fashion era that is dear to our hearts, it's definitely the '70s, so when swimwear designer Lisa Marie Fernandez started popping up on our radar a couple years ago, we instantly fell hard for her stellar '70s-inspired sense of style (not to mention her sporty-chic neoprene swimsuits). The former stylist's penchant for belted high-waists, below-the-knee pencil, A-line and inverted pleat skirts, wide-leg trousers, slim-fitting turtlenecks, bodysuits, trench coats and knee-high boots make for the perfect urban style equation. Fernandez may look to the past for sartorial inspiration, but there's nothing retro about her looks. Her choices are far from literal, thus keeping her from looking like an extra in an Austin Powers movie. In fact, she always looks so modern. She forgoes the decadence and overtly sexy markers we recognize from that decade for an understated elegance.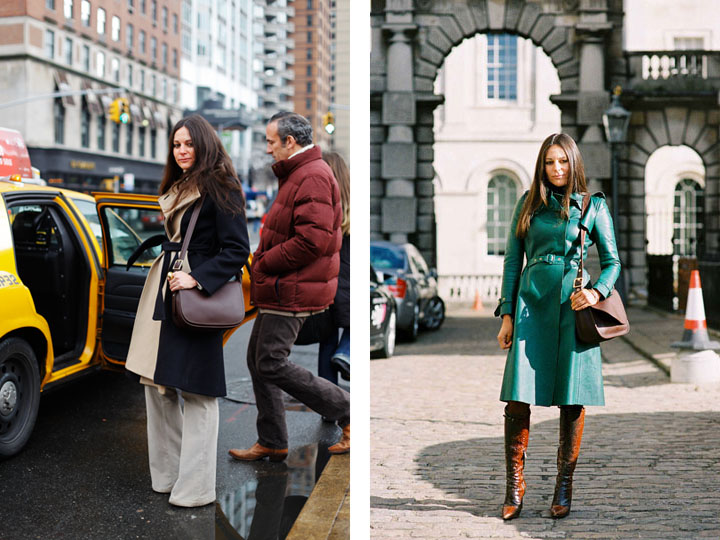 When it comes to accessories, she subscribes to the less is more adage opting for classic leather shoulder bags free of too many embellishments, thin leather belts and from what we've seen from her street-style shots, jewels don't make too many appearances in her style repertoire.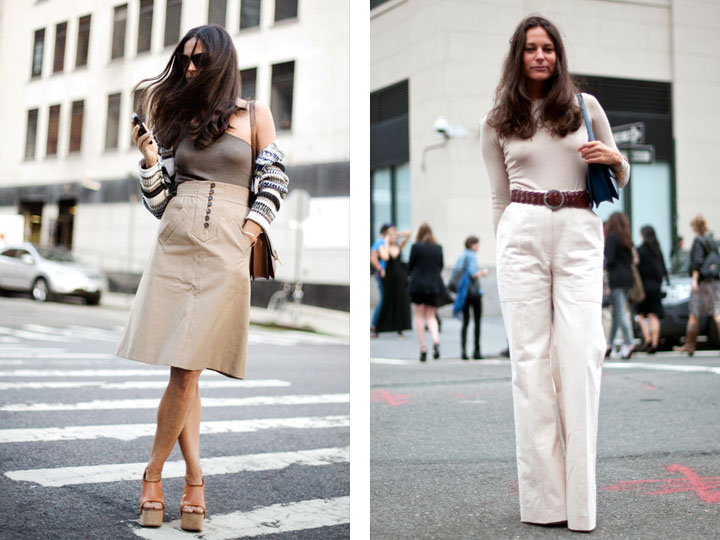 What we love most about Fernandez is how she radiates style confidence. She's not easily swayed or distracted by seasonal trends. We always look forward to seeing (ok, obsessing!) over what she is wearing during Fashion Week because no matter what is trending like crazy, she's always a welcome antidote.
Get Lisa Marie Fernandez's '70s low-key with a shot of polish look with these perfect fall-ready pieces: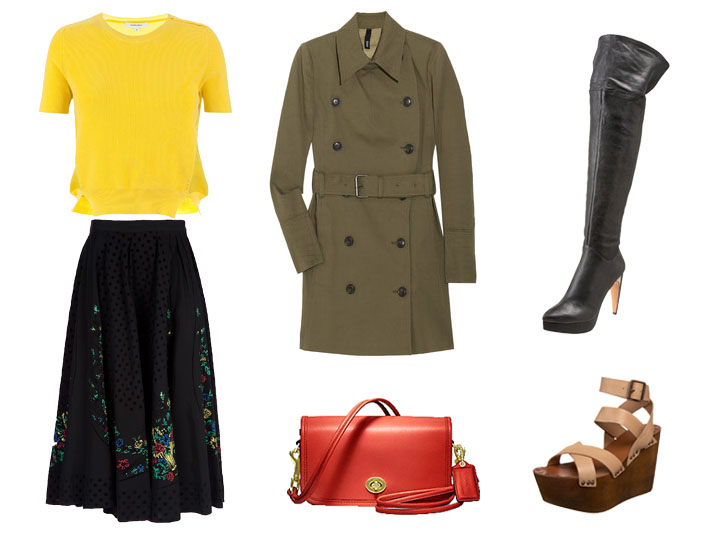 Carven cropped sweater,  A.N.G.E.L.O. Recycled  Vintage midi skirt,  EDUN cotton trench coat, Coach Classic leather shoulder purse, Vince Camuto Cene boots, Joe's Jeans Brenda V wedge sandals.
-Alexandra Phanor-Faury
Images via alltheprettybirds, vanessajackman, citizencouture, harpersbazaar, garancedore, kenyastyle, trendycrew and streetpepper.


Latest posts by Alexandra Phanor-Faury
(see all)