[slider_pro id="1″] Similar to the women at Fashion Week, the men in attendance at the shows are dressed in their finest designer duds. Sightings of men wearing bright colors and mixed prints are proof that women aren't the only ones having fun with fashion. Nevertheless, one of the most captivating sights during the men's shows is actually a woman. Esther Quek, the fashion editor at the gentlemen's magazine THE RAKE, is the queen of menswear and that's no overstatement.
While women have been appropriating men's fashion into their wardrobe for decades, Quek's nod to menswear is an equal mix of classic men's tailoring cut to flatter her shape and opulent feminine touches. Unlike fellow menswear influenced style star Janelle Monae, there's nothing minimalistic about this Singaporean's arresting androgynous look. Quek is partial to flamboyant and mixed print suits; which she likes to pair with a cadre of heritage menswear accessories, like tie bars, collar pins, bow ties, silk pocket squares and ascots. Quek cleverly pulls off her polished style with enough panache and ease to rival any well-dressed man. If she walked around with a pipe hanging from the corner of her mouth, she'd look cool.
Quek bolsters her mannish look with glam feminine extras, like baubles, rings, stacked bracelets, drop earrings, furs and fierce heels. This fashion editor's mash-up of boy-meets-girl leaves both men and women swooning over her infinite experimental swagger.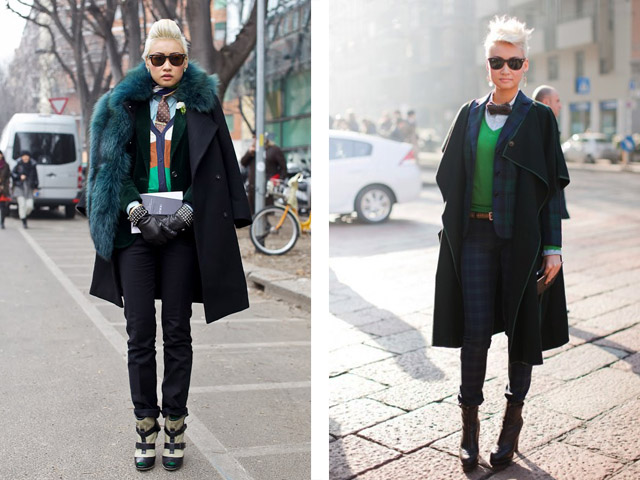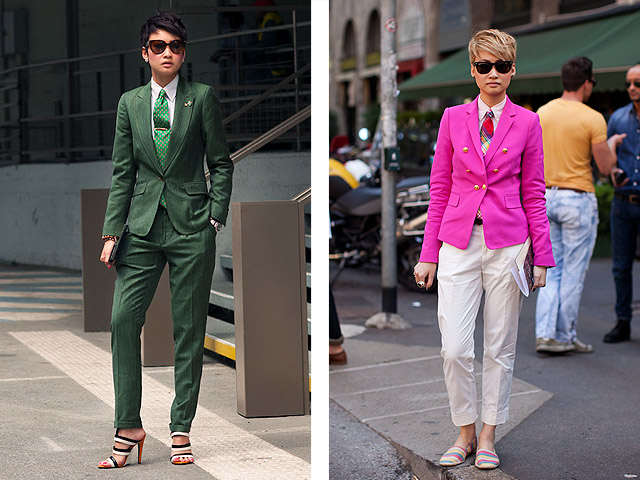 -Alexandra Phanor-Faury

Latest posts by Alexandra Phanor-Faury
(see all)