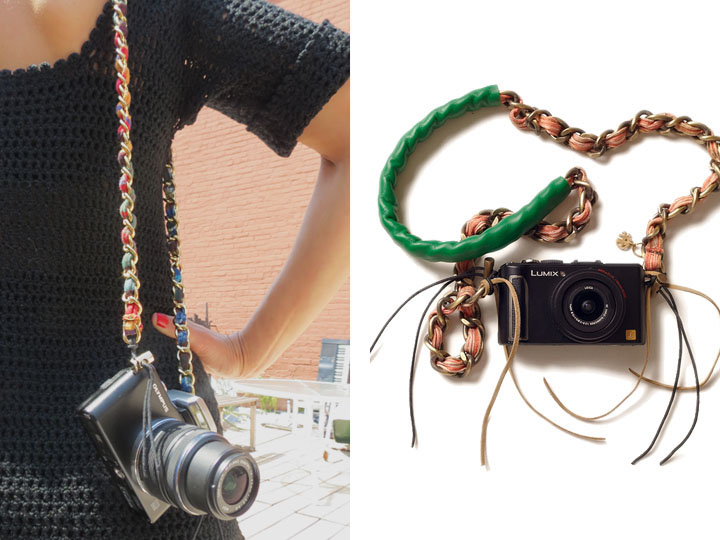 "I love customizing things; it's something I've always done," says SFK accessory designer Sarah Frances Kuhn. "I just never thought I'd be making a living from it." While the former Teen Vogue accessories editor may be familiar with putting her personal stamp on her vintage and thrift shop clothes and accessories, she never stopped to think about the style potential of her functional camera strap. "I carried my camera on my shoulder to avoid taking it in and out of my bag. It was easier to work that way when I had appointments to see jewelry designers," sitting on her couch inside her Brooklyn loft. When her camera strap broke before a long afternoon of meetings, a resourceful Kuhn crafted a camera strap out of trimmings lying around the office. The impromptu D.I.Y. turned out to not only be an efficient stand-in for the real deal but a much chicer version. SFK's intertwined leather, cloth and chain straps reminiscent of the iconic Chanel handle was quickly noticed by her fellow editors. "I did the gold and black one that's become a very popular classic style. It will go with any outfit." After Teen Vogue requested a strap for their annual gift guide, Kuhn says, "Everything started taking off."
SFK's singular sought-after straps turn the camera into an unexpected accessory that begs to be seen swinging from your shoulder or around your neck, not tucked away inside a bag. These eye-catching and comfortable straps, which are compatible with a myriad of camera sizes, are breathing new life into the long-standing thick black straps; and it's about time. Not that it ever occurred to most that camera straps could be a means of expressing one's personal style, 'till you came across these straps that is. You'd be hard-pressed to find straps on the market that can hold a candle next to SFK's camera accessories when it comes to marrying flair and utility. "I'm always getting emails from people who tell me they find themselves using their camera much more now that they own one of my straps." These ingenious straps have won her loads of attention and several diverse creative opportunities to expand on her original design. "I've been really lucky to collaborate with a number of talented people," says Kuhn, whose infatuation with accessories began to take shape as an assistant for stylist Lori Goldstein.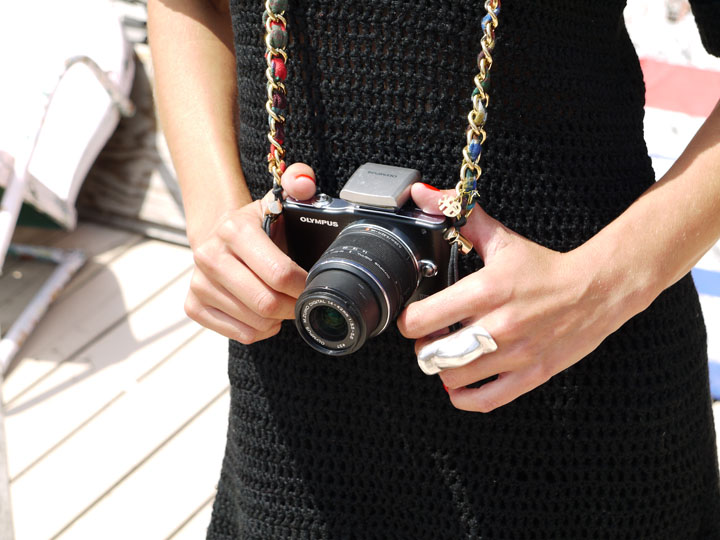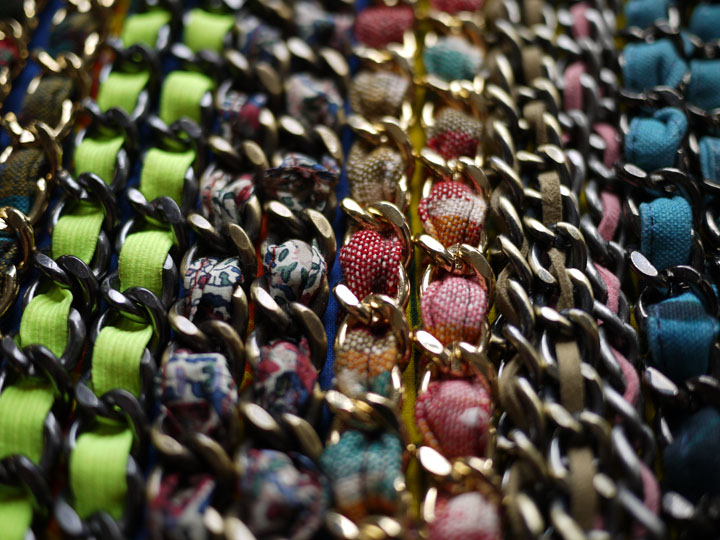 For her collection with FALLON jewelry designer Dana Lorenz, Kuhn and Lorenz custom made a strap collection dedicated to a hand-picked selection of street-style photographers, editors and bloggers which included Tommy Ton, Phil Oh of Streetpeeper, Susie Bubble, and Yvan Rodic of Facehunter, who were all closely involved in the design of their respective straps. With Rogan, she worked closely with the company's design director and used salvaged denim pieces from past collections and chains from the hardware store to create a more industrial looking strap. "There are so many materials that I don't want to only stick to the chains. I'm playing around with neoprene." Kuhn is planning on branching out into rope, a more unisex material to lure the non-fashion guys. She's also currently working with Castor and Pollux, a West Village store in New York, to create iPhone straps and wristlets.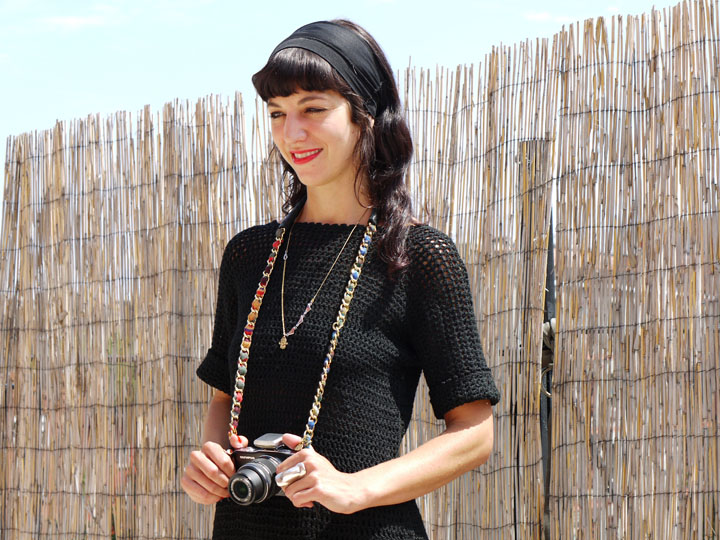 Designer Sarah Frances Kuhn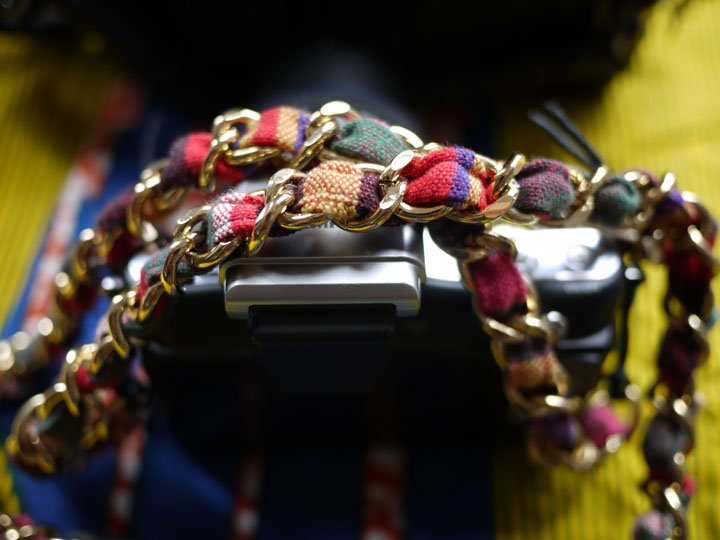 "Inspiration comes from everywhere, and I just put them all together." As if developing a line of accessories and her multitude of collaborations weren't enough to keep the Nashville native's schedule booked solid, Kuhn manages to find time to play guitar and sing in two bands, Poison Dartz and Psalms. "Let's just say I have some really great interns that I'd probably be lost without."
-Alexandra Phanor-Faury
Images by Fringueuse, camera image on top right via sfk

Latest posts by Alexandra Phanor-Faury
(see all)