Luxury manicurist and nail artist Amber Elizabeth has been spreading her love of nail grooming since she was nine-years-old. The first mother's day gift she purchased on her own was a Fashion Fair nail kit. "I've always loved nails and I was always the one polishing everyone's nails," says Elizabeth, who remembers her mother being very serious about the upkeep of her nails. "My friends and I would always pay someone else to do our nails. None of us knew how to do it, so I wanted to learn and I went to beauty school." She earned her license at 23 and today at 29-years-old Elizabeth is an in-demand manicurist with an impressive and thick portfolio not unlike the one she predicated she'd own. "The teacher asked me what I was going to do after school and I replied that I was going to be in magazines, do fashion shows and work with celebrities!"
Designers such as Jason Wu, Vena Cava, Diesel and Alexander Wang have all sought her expertise and creative eye for their runway shows. "I loved working with Jason Wu. He was like do what you want," says Elizabeth. For Wu's 2012 Resort collection, she custom blended a dark cream especially for the show. Elizabeth's work has been featured in numerous editorials in magazines like Italian Vogue, Marie Claire, POP, New York, Surface and Spanish Elle. The visual artist major's design aesthetic is detailed and imaginative. "I'm really into religious, especially Catholic art. The other day I was admiring the stain glass church windows in St. Patrick's Cathedral and I took pictures for hours. Pretty soon I'm sure it will turn into a nail design."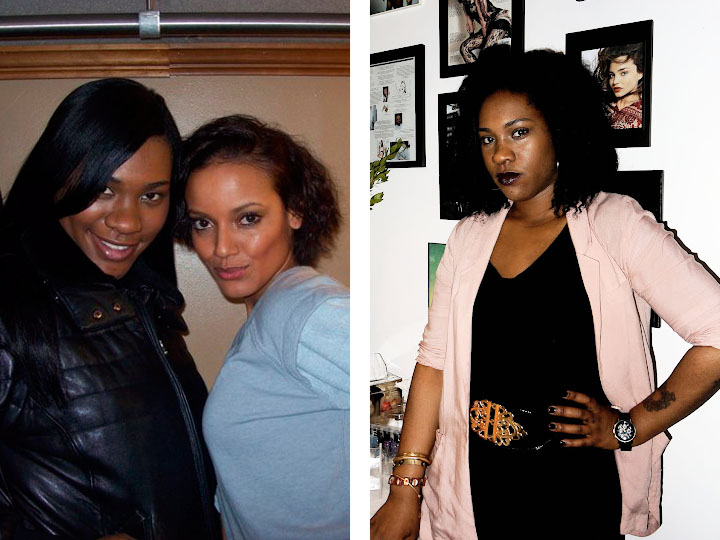 Left: Amber Elizabeth with client Selita Ebanks, Right: Amber Elizabeth at her salon
Elizabeth can create nail art out of anything. There's the time she used run-of-the-mill duct tape for a Surface magazine shoot or the time when she fashioned a style out of lace. "I always have my bag of tricks with me when I'm working. Inside you can find a little of everything like leaves, safety pins and leather. You never know what you'll need when a great idea comes to you," she reveals. While she may clock in hours on sets, Elizabeth also makes time to see clients at her private station at Privé Salon inside The SoHo Grand Hotel in N.Y. where you can find her working on clients like Twilight's Ashley Greene on Wednesdays and Sundays. Ultimately, she would like to take her skills to the streets with a sort of a pop-up truck nail salon. "You know just like a taco truck. Going mobile will allow me more access to people. Everyone deserves a clean, safe and pretty manicure." If there's anything that gets the always smiling and cheerful Elizabeth fuming, it's unsanitary salons. "You'd be so surprised at the number of salons that are not regulated. You can catch infections and awful things at the nail salon. If you notice they aren't sanitizing their tools do not sit in the chair. The whirlpools are especially nasty. It should be cleaned for 10 minutes between each client and it hardly ever is. Spaying it with alcohol does not count, either. It's very important to know the sanitization practices."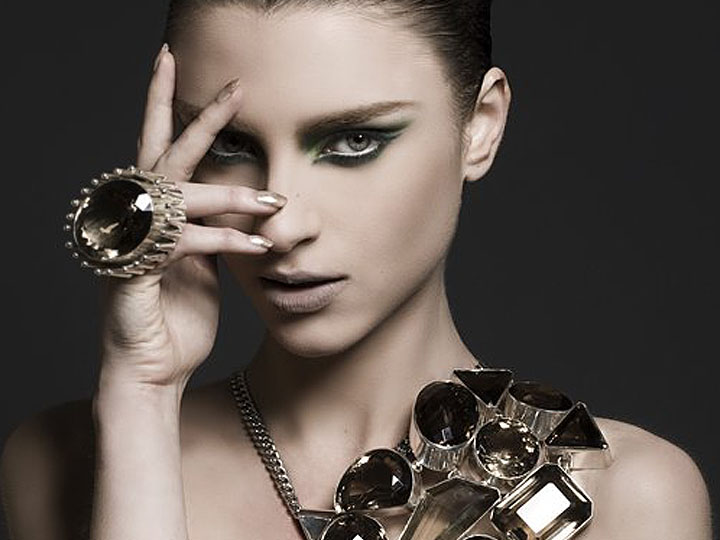 This upcoming New York Fashion Week, Elizabeth will be treating fashion insiders to manicures at the FORD Agency Beauty Suite. She'll most likely be reaching for the popular wine hues that are making a statement in beauty this fall. "We are moving towards prep-school colors. You'll be seeing navy, plum, burgundy, charcoal and hunter green. There's also a shift away from the glitter look to pearlescent effects," explains Elizabeth, who admits that she changes nail color at least three times a week.  Her favorite polish line in her arsenal of tricks is Zoya because "it's vegan and it's not toxic. It takes forever to chip off and they carry a billion colors." Another great tip from Elizabeth is to do your nails right before you go to bed to avoid annoying smudges. "After you've done everything for the night and you are in bed is the perfect time to do your nails. When you are done, go to sleep and when you get up they will be dry."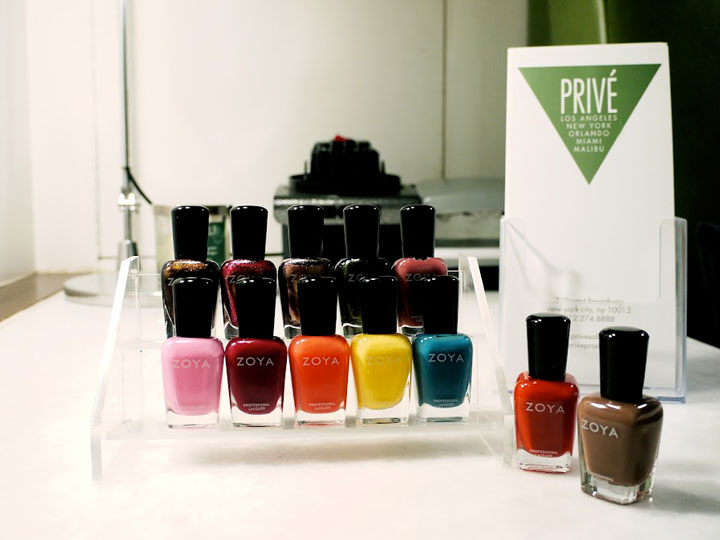 Sharing tips and advice on nail care comes naturally to Elizabeth. "I always get tweets and emails from people all the time who have questions. I like helping people." This fall Elizabeth will be doing just that. The Learning Annex in N.Y. recently tapped her to teach a workshop all about nails and fashion.
Email Amber Elizabeth for more information: NailsPolished@gmail.com.
 -Alexandra Phanor-Faury
Images by frederique gnaman & via amber elizabeth

Alexandra Phanor-Faury is a married, Haitian-American journalist living in Brooklyn, NY. Alexandra has reported and written about music, fashion, art and celebrities for websites and publications such as i-D, Nylon & NylonGuy, People Magazine & People.com, Courrier International, BlackBook.com, Trace, Giant, Teen Vogue, Page Six Magazine and Bloomingdales' Little Brown Book.

Latest posts by Alexandra Phanor-Faury (see all)