The Maison Martin Margiela for H&M collection lookbook is out! This collection is inarguably the most anticipated H&M collaboration and the preview doesn't disappoint. The merging of the avant-garde, minimalist Margiela with the commercial fashion chain epitomizes Margiela's signature approach to design: smart, conceptual and modern but finally at a price point we can all get with.
We'll have to see how the mass market responds to this experimental collection. There's still some more waiting to do before we can get our hands on these oh-sooo-good pieces. The amazing slouchy trousers, tailored black blazer, oversized turtleneck knits, asymmetrical draped dress, bordeaux clear wedge boots and statement necklaces won't be at H&M 'till November 15. You'll also be able to shop the collection from the comfort of your home, where you won't need to stand on line or take part in the shoving game, online at H&M.com.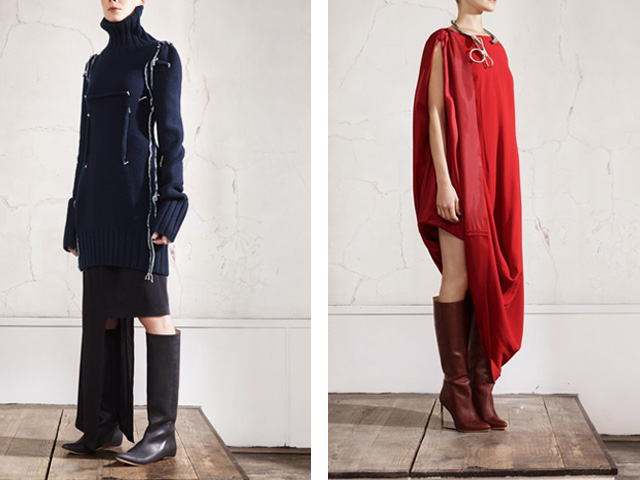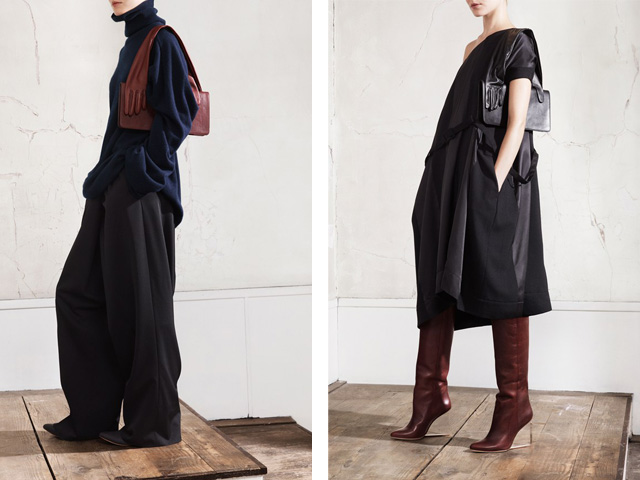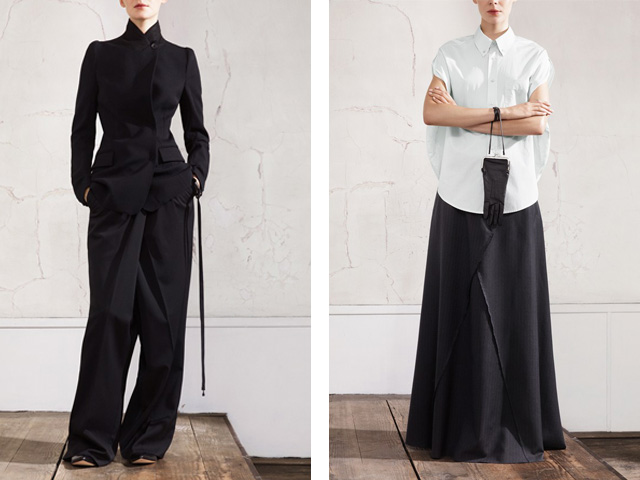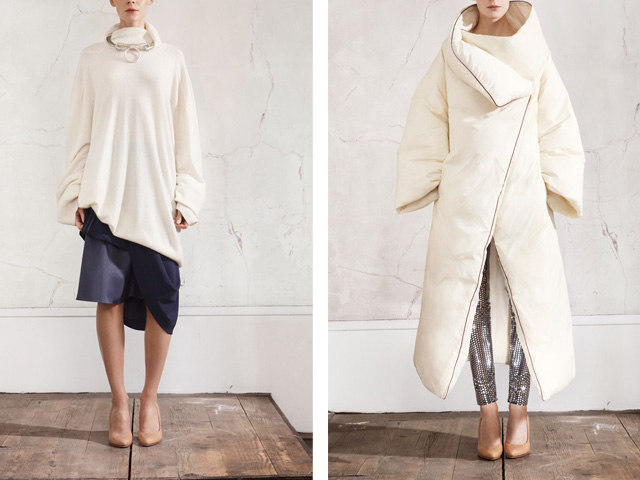 Alexandra Phanor-Faury is a married, Haitian-American journalist living in Brooklyn, NY. Alexandra has reported and written about music, fashion, art and celebrities for websites and publications such as i-D, Nylon & NylonGuy, People Magazine & People.com, Courrier International, BlackBook.com, Trace, Giant, Teen Vogue, Page Six Magazine and Bloomingdales' Little Brown Book.

Latest posts by Alexandra Phanor-Faury (see all)