There are those girls whose nimble hands can tie up a turban or headscarf with such ease and precision, then there are the rest of us (like me) who struggle with folding the fabric just right, and spend most of the day fidgeting with it 'till we get frustrated and pull it off our heads. So I was beyond thrilled to discover a line of head scarf and turbans are easy to manipulate and stay put. Cult Gaia's retro silk hair accessories, designed by Jasmine Larian, have a wire snaking through them so you can bend, fold and tie the scarf into a knot, bow or any abstract shape that suits your fancy. No middle of the day touch ups necessary!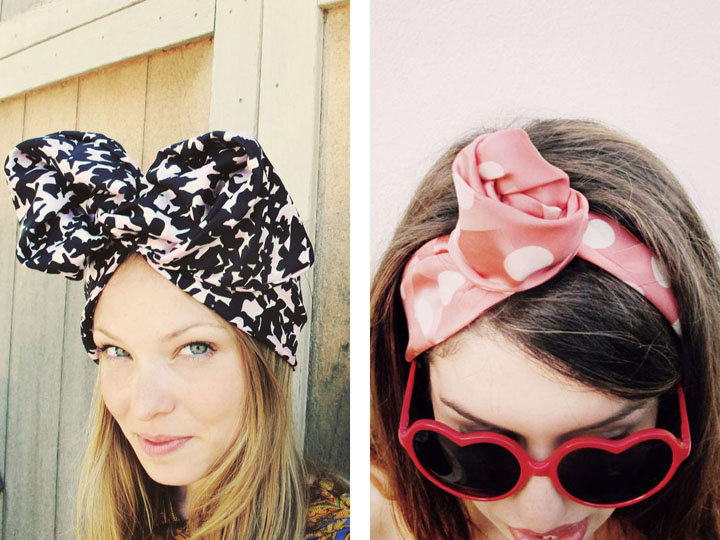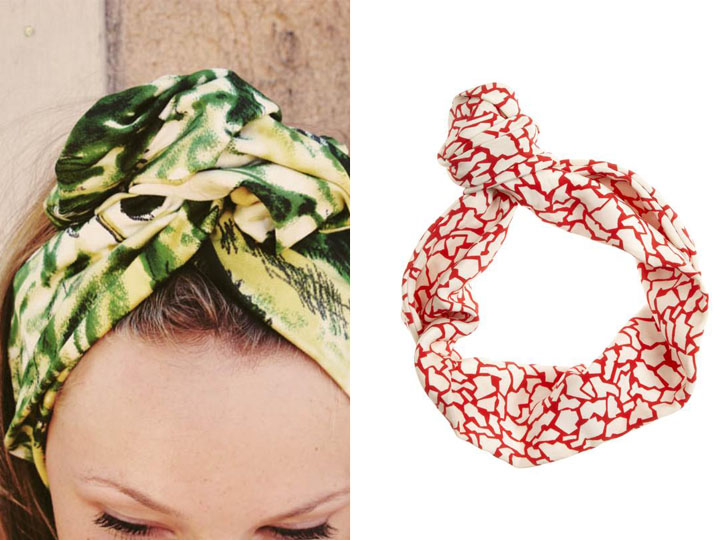 -Alexandra Phanor-Faury
Images via cultgaia

Alexandra Phanor-Faury is a married, Haitian-American journalist living in Brooklyn, NY. Alexandra has reported and written about music, fashion, art and celebrities for websites and publications such as i-D, Nylon & NylonGuy, People Magazine & People.com, Courrier International, BlackBook.com, Trace, Giant, Teen Vogue, Page Six Magazine and Bloomingdales' Little Brown Book.

Latest posts by Alexandra Phanor-Faury (see all)