If you follow Fringueuse on Pinterest, then you know that overalls hold a special place in my heart. They have since I was in middle school. I couldn't be more thrilled that for Spring'13, designers are reproducing the look for us grown ups in a myriad of fabrics (velvet, silk, leather and denim, of course) and styles. Similar to my current fascination with the jumpsuit, overalls are an easy breezy option to getting dressed. Although, I know this look isn't for everyone. Overalls are an acquired taste and not everyone is fond of looking like a giant toddler. Personally, I can't get enough of them!
I'm on the hunt for the perfect denim version. I once found that exact dreamy pair at a vintage store in Boston: form-fitting, the perfect shade of dark indigo and wide legs. For some really stupid reason, I left them at the store convinced I could always find a better pair. Well, it's been three years and I have yet to find one that even comes close. Not to mention at such a freaking steal ($50!!). The other day I was on my search, again, this time online. I landed on bohemian vintage shopping site SpanishMossShop.com. I am happy to report that they are currently carrying a small selection of vintage overalls.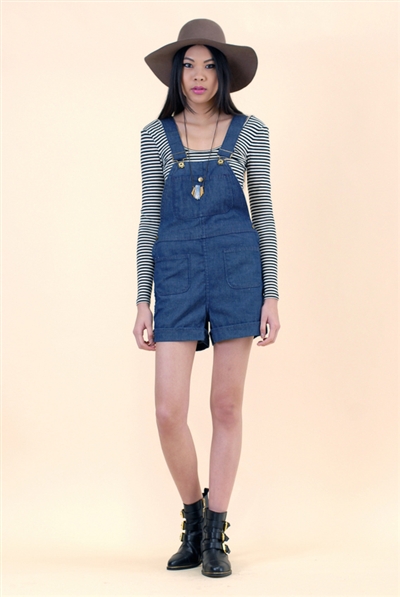 These Boy. By Band of Outsiders cotton olive green versions at FowardFoward are just perfect! Of course, they are also out of stock…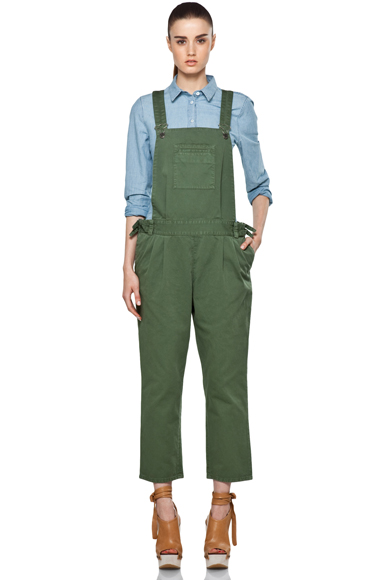 Alexandra Phanor-Faury is a married, Haitian-American journalist living in Brooklyn, NY. Alexandra has reported and written about music, fashion, art and celebrities for websites and publications such as i-D, Nylon & NylonGuy, People Magazine & People.com, Courrier International, BlackBook.com, Trace, Giant, Teen Vogue, Page Six Magazine and Bloomingdales' Little Brown Book.

Latest posts by Alexandra Phanor-Faury (see all)