Major accessory crush on these 3.1 Phillip Lim PJ Cutout Flat Booties and the "Scout" Small Drawstring Crossbody bag in that rich green hue. The quirky mix of gladiator sandal with the menswear aesthetic has me drawn to these booties. I can see these working with many looks from cuffed-up boyfriend jeans to denim shorts this spring into the summer. I love the ease of a crossbody bag and this one is pretty damn perfect. The bold color and eye catching metal frame detail makes this bag a stand-out.
If the $750 price tag is turning you off to these shoes (same price for bag), Zara has a replica for $79.50 (on the right). It isn't a terrible stand-in for the Lim versions, but  I do love the sturdiness and shine of the real leather from the  PJ Cutout Flat Booties.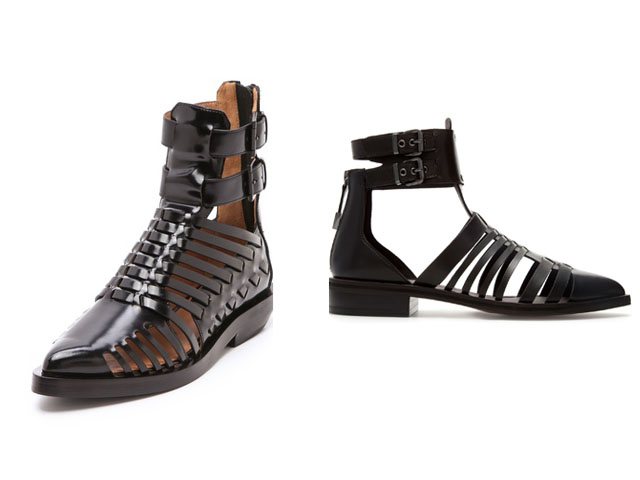 Left: 3.1 Phillip Lim, Right: Zara
An affordable version of the bag comes courtesy of Vince Camuto ($178). I just wish the Vince Camuto colors included a similar grass-y green.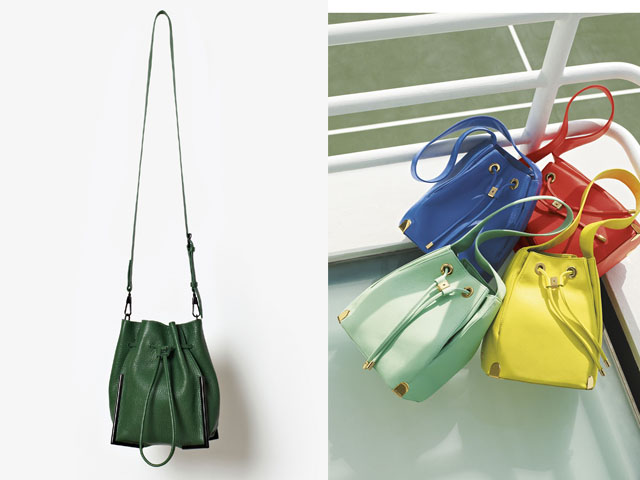 Left: 3.1 Philip Lim, Right: Vince Camuto

Alexandra Phanor-Faury is a married, Haitian-American journalist living in Brooklyn, NY. Alexandra has reported and written about music, fashion, art and celebrities for websites and publications such as i-D, Nylon & NylonGuy, People Magazine & People.com, Courrier International, BlackBook.com, Trace, Giant, Teen Vogue, Page Six Magazine and Bloomingdales' Little Brown Book.

Latest posts by Alexandra Phanor-Faury (see all)