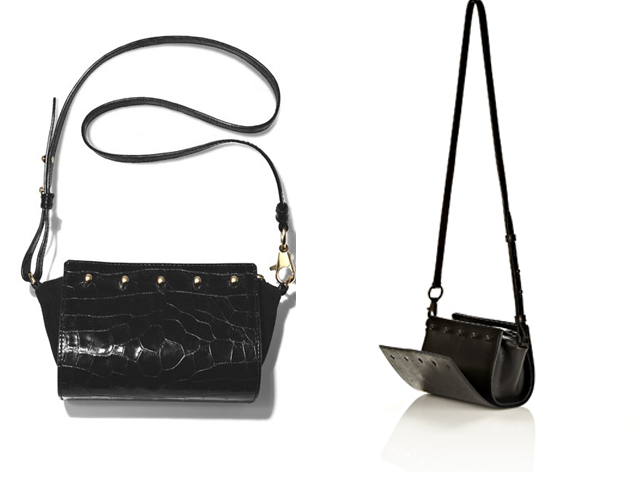 We've always thought the idea, and I'm stressing the word idea here, behind interchangeable bags, the QVC handbags that come with different covers to change the look and style of the bag, was essentially a good one. Who doesn't want two bags for the price of one? Unfortunately when it comes to execution and style, it's clear interchangeable and cool are two words destined to never meet in the world of handbags.
That is until the king of cool, Alexander Wang, stepped up to the challenge.
This week Wang introduced interchangeable to cool for the first time with the launch of his new bag, the Pelican Sling. We're happy to report that these two descriptors can really co-exist! Their union packs all the convertible goodness we have always hoped for in an interchangeable bag. The Pelican Sling's croc and lizard clutch shell with a cross-body strap can be transformed with a collection of eel, stingray, ostrich and watersnake skin covers (sold separately unlike the QVC package deal).
As long as we are on the topic of QVC upgrades, could this bag and bracelet in one get an haute makeover? Never say never.

Latest posts by Alexandra Phanor-Faury
(see all)