I've always loved an intense blue, but in 2009 during a trip to Marrakech for the first time with my husband, who had lived in Morocco years ago, I discovered the shade of blue that I had no clue I was searching for but am so happy I found. This beautiful blue is paired with bright yellows and greens in the local architecture of the city. No matter how many times I spotted the color on the street, I was genuinely excited and awe-inspired as the very first time. Although it was a visit to the Jardin Majorelle, a breathtaking botanical garden and villa filled with exotic plants, that sent me on my never ending quest for this blue. The jardin is awash in this extraordinary shade of blue wrapped by lush greenery.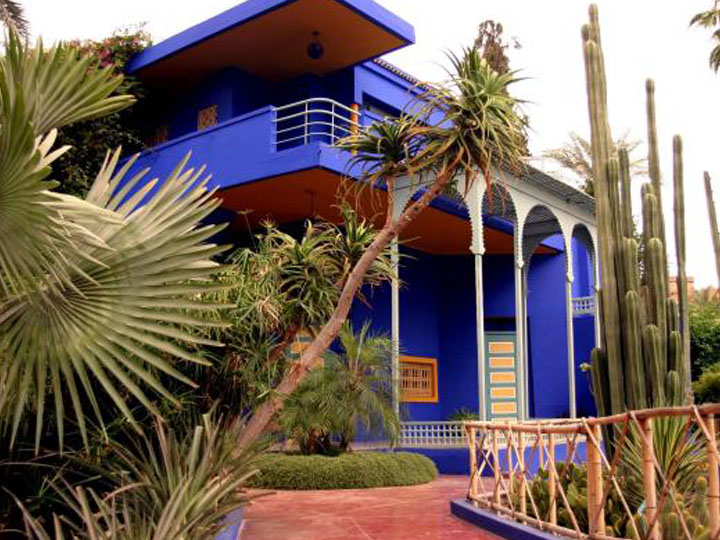 Jardin Majorelle via idealtoursmarrakesh

This particular blue was concocted in 1912 by French expatriate artist Jacques Majorelle, who is also the man behind the Jardin Majorelle. After shades of blue caught Majorelle's eye around Marrakech, he set out to create his own vivid version to paint his garden oasis. He trademarked the result: Majorelle Bleu. The color has become synonymous with Morocco. Although very close to cobalt, Majorelle Bleu has a tint that sets it apart. Exactly, what it is for sure no one knows. The color is virtually impossible to copy and that's how Mr. Majorelle wanted it. The artist used a top secret base to birth his unique namesake bleu.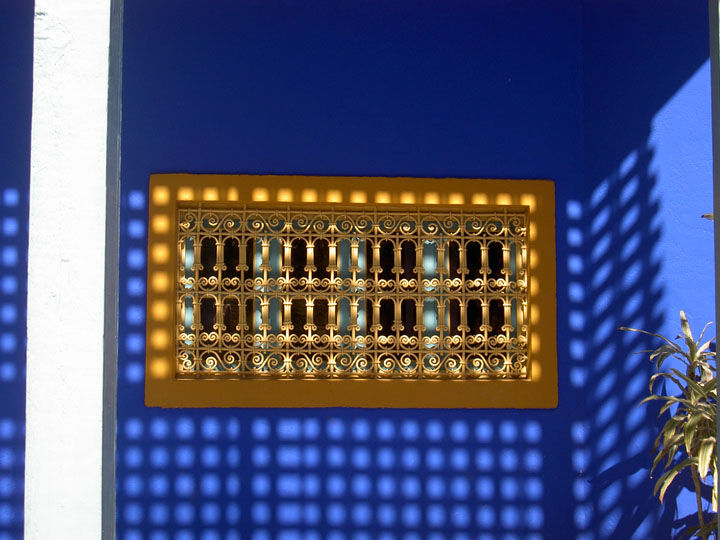 Jardin Majorelle by Fringueuse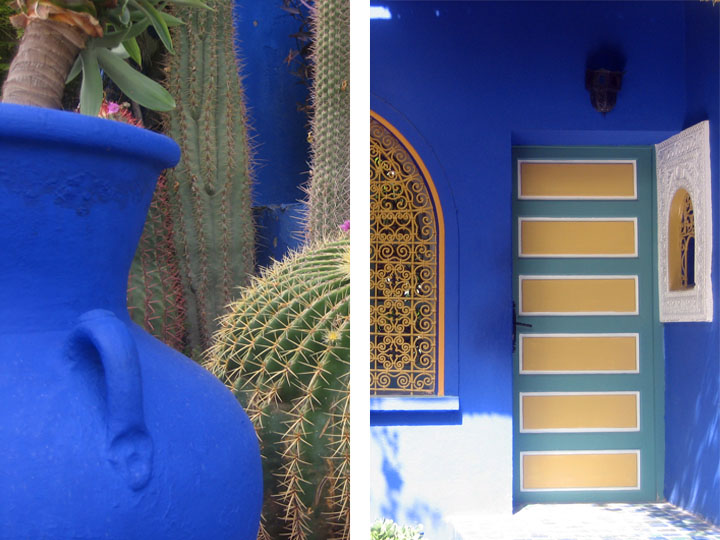 Jardin Majorelle by Fringueuse
In 1980, Yves Saint Laurent fell in love with Jardin Majorelle. He purchased it, restored it and made it his home. YSL called it his favorite place in the world. This is where the designer would retreat to after turning out collections in Paris. Africa would serve as strong inspiration for the designer's work. YSL's ashes were scattered in the garden and a memorial honoring the designer was erected.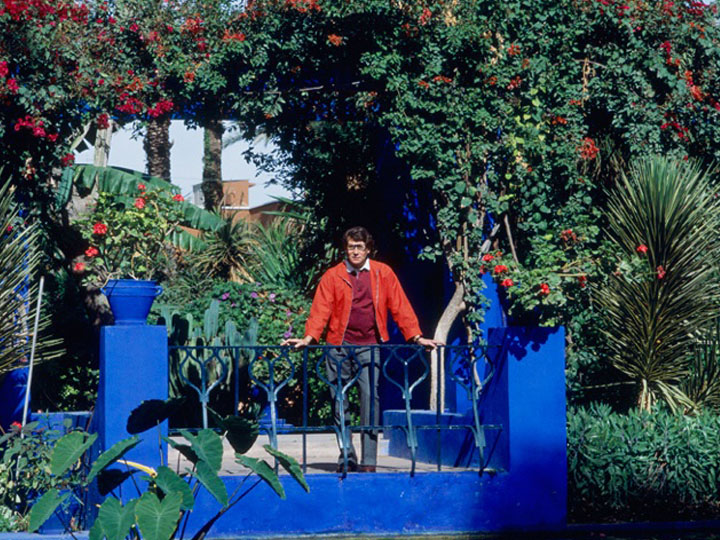 Yves Saint Lauren at Jardin Majorelle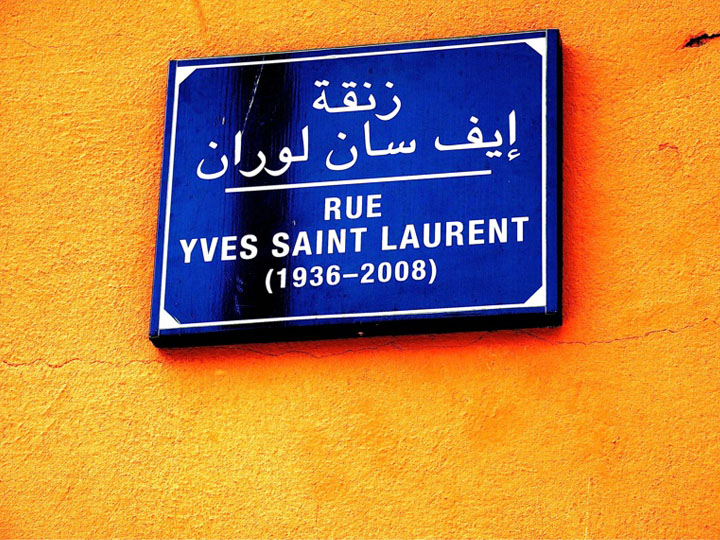 I'm in full decorating mode for our new home, so I've been really inspired by all things Majorelle Bleu (or whatever comes really close). It doesn't just stop at home décor, of course. My infatuation with this color has extended to my feet and fingers…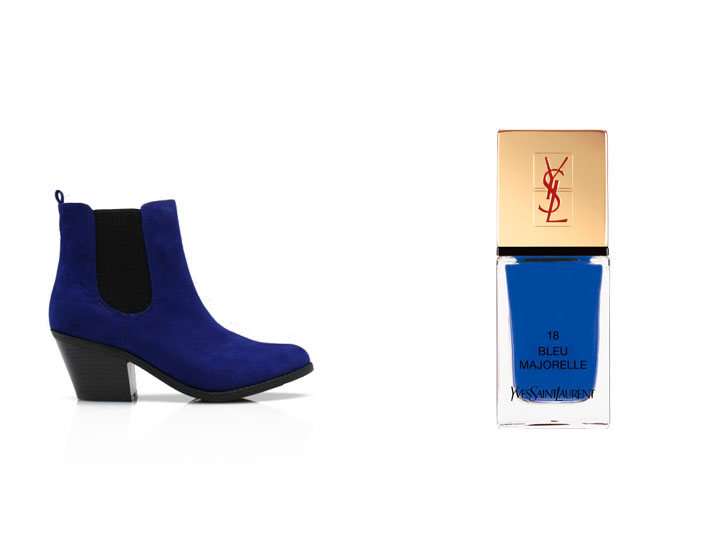 Last month, YSL released Bleu Majorelle, a new amazing shade of nail lacquer; which no doubt is an homage to Majorelle and his brilliant hue. I've been painting my nails and toes with it religiously. These ankle boots are a new purchase that I can't wait to break in this fall.
-Alexandra Phanor-Faury
Image of Yves Saint Laurent and YSL street sign via starklife

Latest posts by Alexandra Phanor-Faury
(see all)