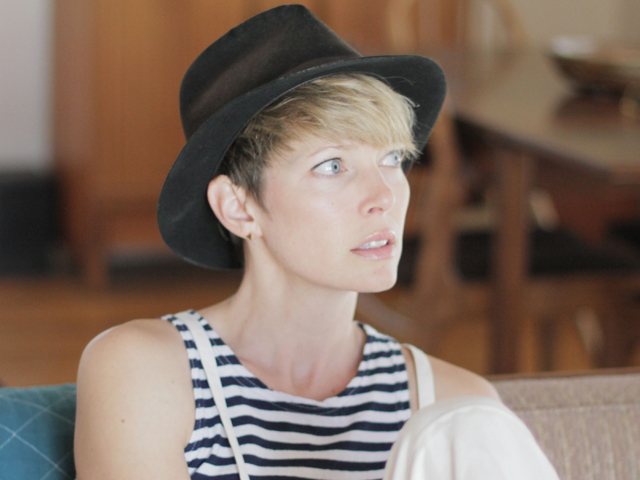 "I am easy around the holidays because the truth is I am a minimalist, and I want for nothing. Or pretty much nothing," confesses L.A. designer and artist Jesse Kamm. The statuesque former model, who launched her easy, one-of-a-kind and organically produced line back in 2005 to rave reviews from the press and fashion pack, may come across as the easiest person to buy a gift for since her wants are few, but she does admit that her selective taste can be a concern for the gifter. "I am terrible to shop for. I am very picky, in a slightly neurotic, OCD kind of way. I remember one time nine years ago my car was stolen. The next day my boyfriend bought me a $1500 Mercedes Benz sedan.  It was the most thoughtful gift.  I hated the car, but I married the guy."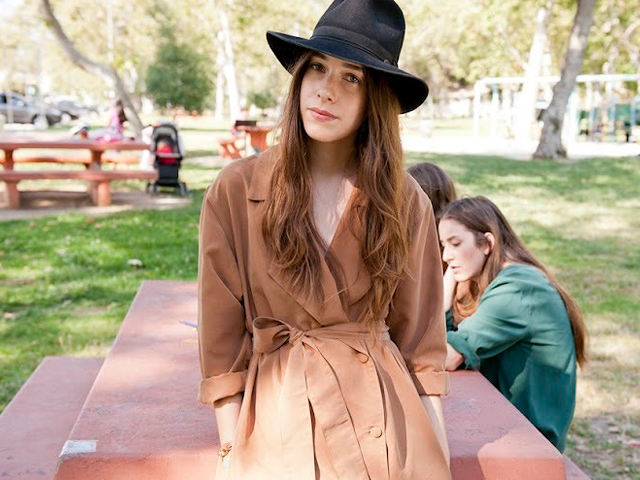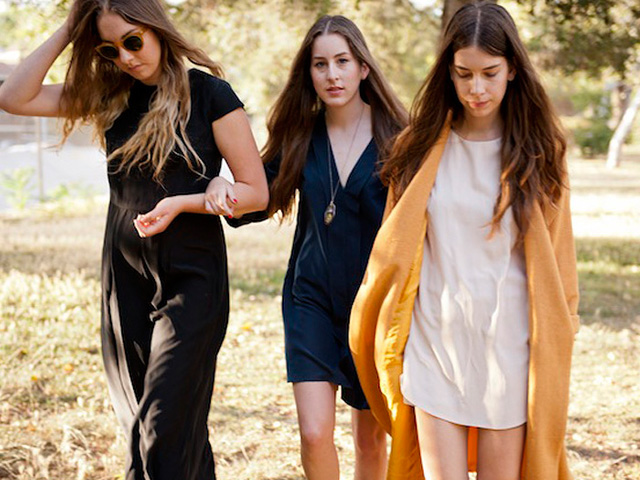 Jesse Kamm FW2012
Kamm may rarely pine for much, but when she does, the sustainable living advocate takes it upon her resourceful self to create it from scratch. "I wanted a Donald Judd style day bed for my studio for the New Year, so last weekend we (being me and Luke, my main man) built it." Among her other building projects is her home in Panama, where she is the co-founder of Punta Carenero, a sustainable community located in Bocas del Toro.
This holiday season, Kamm is skipping the sun and surf of Panama and kicking off the upcoming festivities with an air-bus trip back home to the Midwest to visit family and to watch her brother's band, Aaron Kamm and The One Drops, play in St. Louis. Xmas will be spent in L.A. "I have no traditions, I just dive face first into whatever stressful holiday madness ensues, hopefully with two fingers of whiskey in my glass." Before Kamm departs on her travels, we asked her to share her Xmas wish list. "Sometimes it is fun to pretend you are someone that you are not. For me that is someone that wants things." So what should one gift Kamm, a woman who craves very little?
"Things I can't build on my own." And here they are: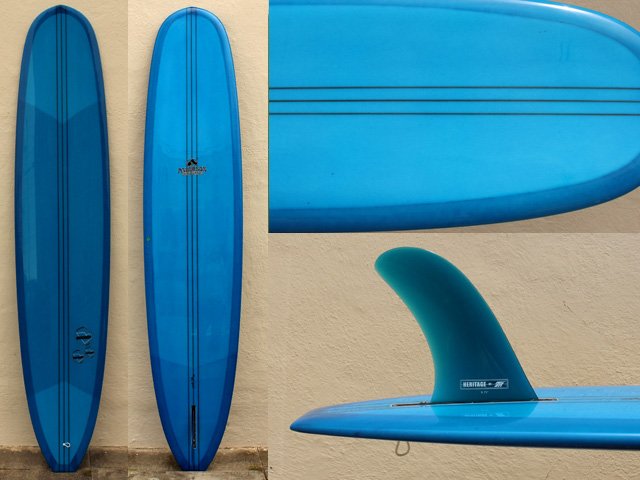 "I generally ride my Al Merrick 6'4″ Robber. Short boarding suits me best but being in California without a longboard is kind of like being in line for the Metallica show without a ticket. It is good to be prepared, if you know what I mean."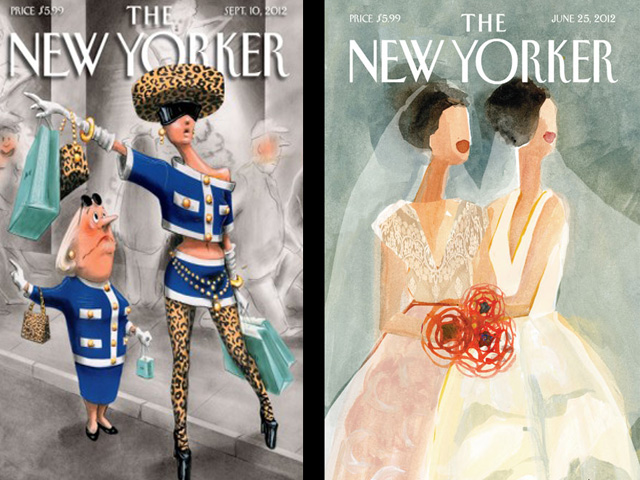 "A subscription to the New Yorker!!! I have a 3-year-old roommate, so reading is pretty much non-existent. I have no idea what is going on in popular culture, except for what my husband regurgitates from NPR on his drive home from work. However, for 2013 I have goals!  I have a whole month to get from cover to cover, and I am going for it.  This year is going to be the Jesse Kamm "coming out of the dark tour."  Like Gloria Estefan in the '90s, but blonder."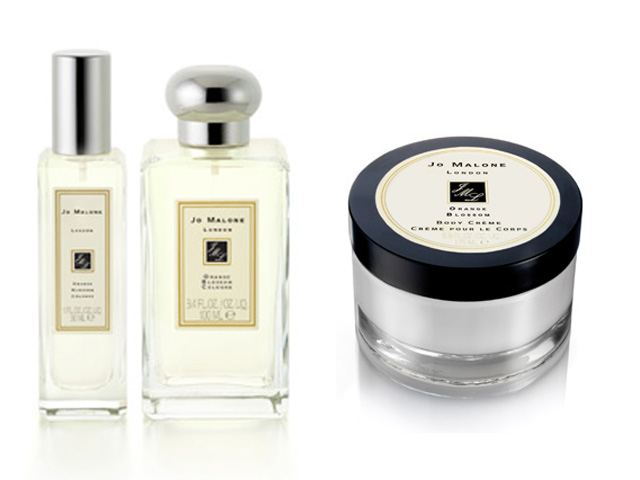 "Because it smells so nice, and the tester I have been milking for two years just ran out."
"I have never been good at waiting 'till the 25th, so I already bought them and have worn them twice. Why? Because they are super rad and also good for looking up skirts."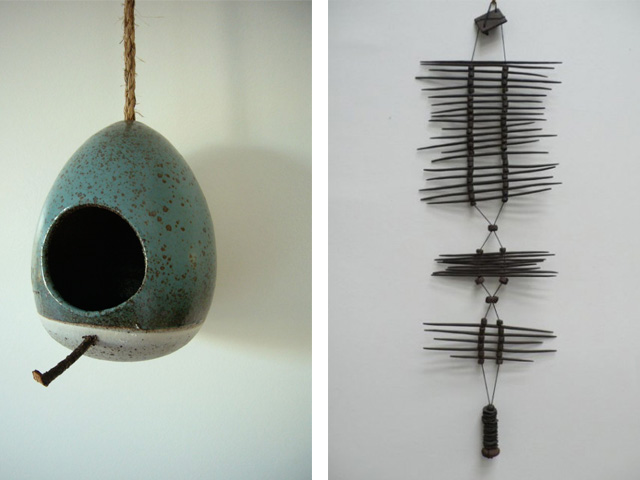 "I love her wall hangings and bird feeders. So affordable for what it is!"

Alexandra Phanor-Faury is a married, Haitian-American journalist living in Brooklyn, NY. Alexandra has reported and written about music, fashion, art and celebrities for websites and publications such as i-D, Nylon & NylonGuy, People Magazine & People.com, Courrier International, BlackBook.com, Trace, Giant, Teen Vogue, Page Six Magazine and Bloomingdales' Little Brown Book.

Latest posts by Alexandra Phanor-Faury (see all)