Ever since I saw this shot of fashion consultant Miroslava Duma in a tailored pair of kick-ass overalls at Ulyana Sergeenko's first couture fashion show in Paris earlier this summer, I've been totally obsessed with finding the perfect pair of overalls. While the petite street style star didn't disappoint at the shows with an array of drool-worthy looks, this particular ensemble really grabbed me. How amazing is this look? It's playful, boyish and modestly sexy in the way a great slim-fitting, wide-leg overall can be. I love how she went with a non-denim version for a dressed-up twist. The show-stopping cut-out back definitely ups the cool factor to great sartorial heights. She completed her look with the perfect accoutrements: A statement necklace and a boho head scarf.
UPDATE: Check out our Pinterest Overalls board here!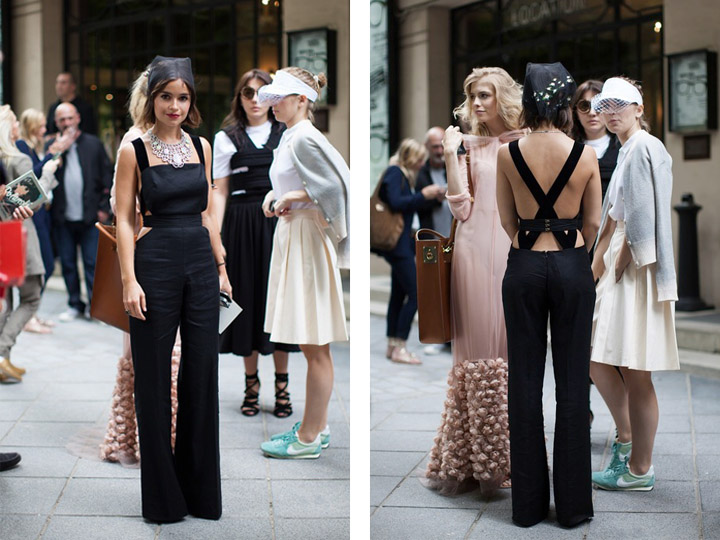 This isn't the first time Duma has rocked the hell out of a pair of overalls. Here she is (on the left) in an equally cool brown leather number. For Resort 2013, a black leather overall (on the right) with cuffed straight leg was one of the main attractions at 3.1 Phillip Lim.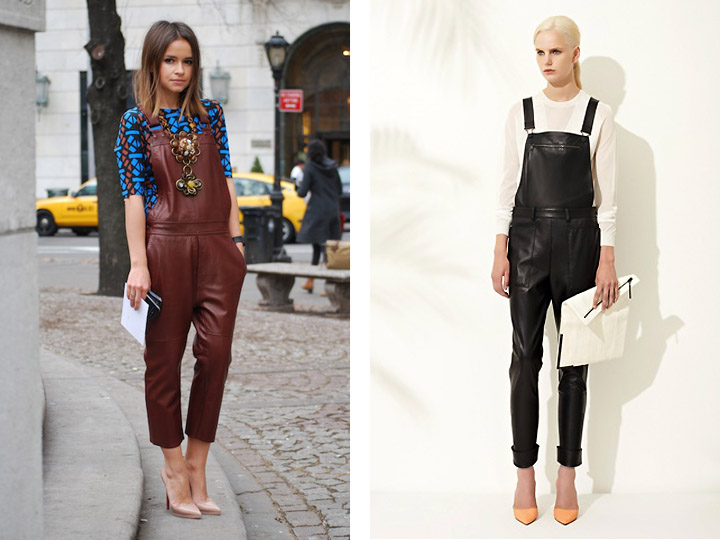 I'm so totally convinced about overalls, what say you? Before you answer, here are some more ladies looking fabulous in their overalls: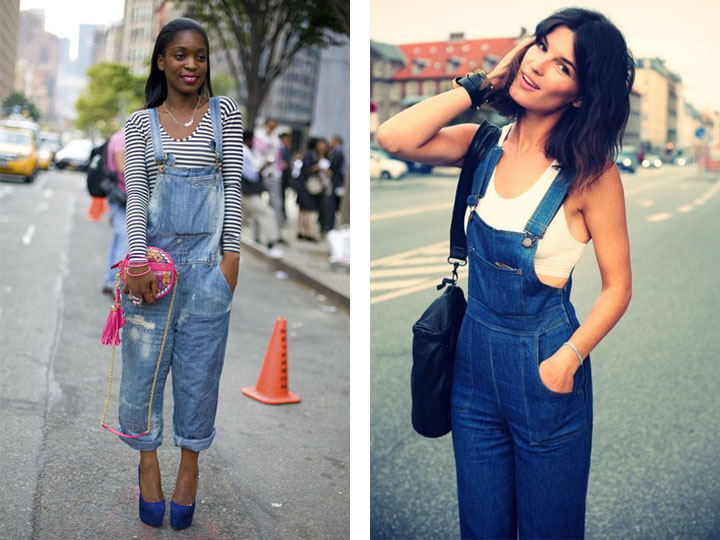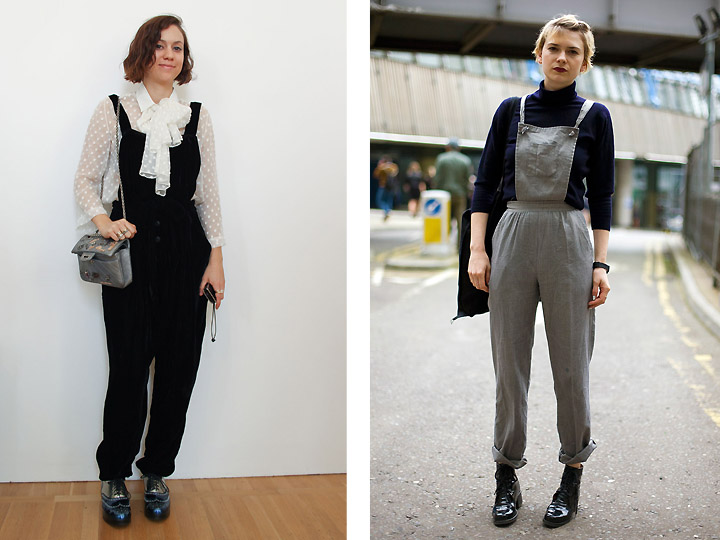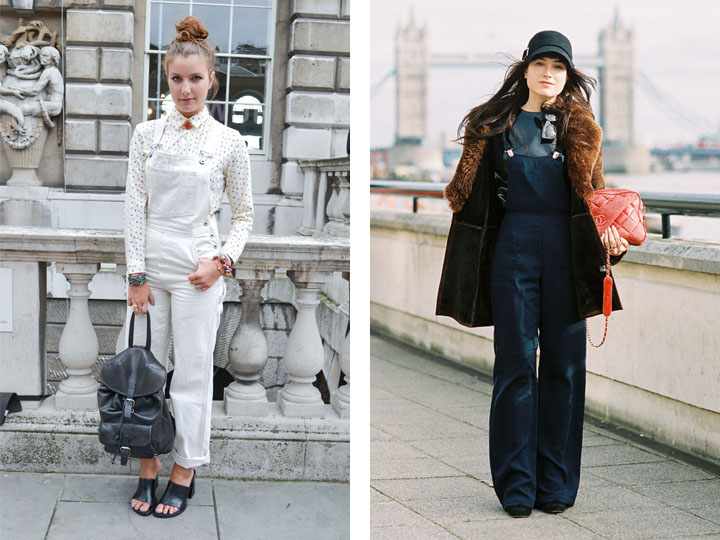 -Alexandra Phanor-Faury
Images via stockholmstreetstyle, brittandwhit, style.com, glamour, hanneli, stylesight, stylesight, stylesight and vanessajackman

Alexandra Phanor-Faury is a married, Haitian-American journalist living in Brooklyn, NY. Alexandra has reported and written about music, fashion, art and celebrities for websites and publications such as i-D, Nylon & NylonGuy, People Magazine & People.com, Courrier International, BlackBook.com, Trace, Giant, Teen Vogue, Page Six Magazine and Bloomingdales' Little Brown Book.

Latest posts by Alexandra Phanor-Faury (see all)