Animal motif sweaters aren't just for kids anymore. Horses, tigers and owls are emblazoning adult-size sweaters this fall. From the runways to the streets, these kitschy sweaters are having a moment dominating the style landscape.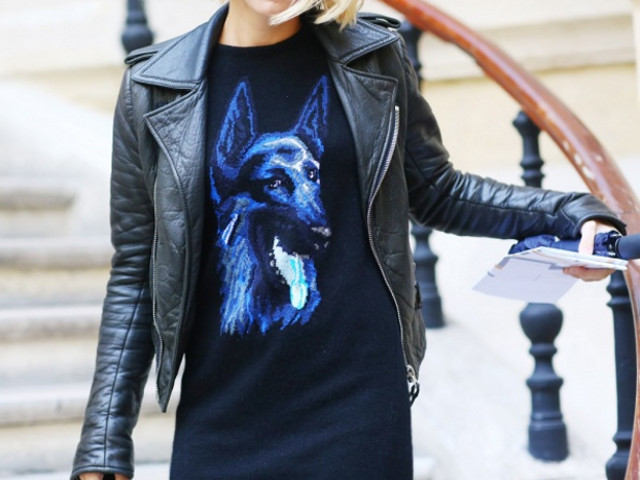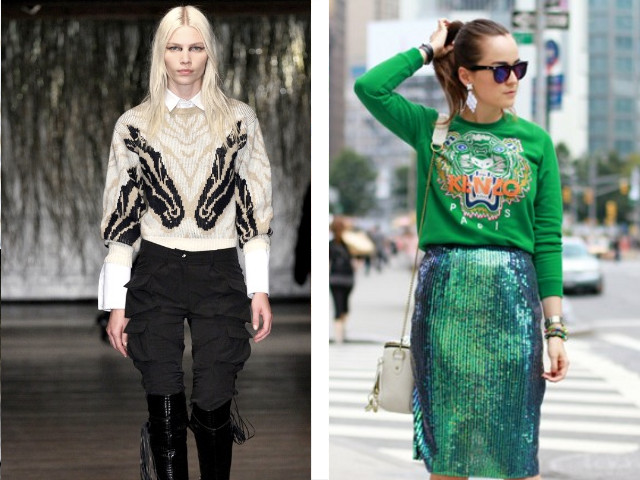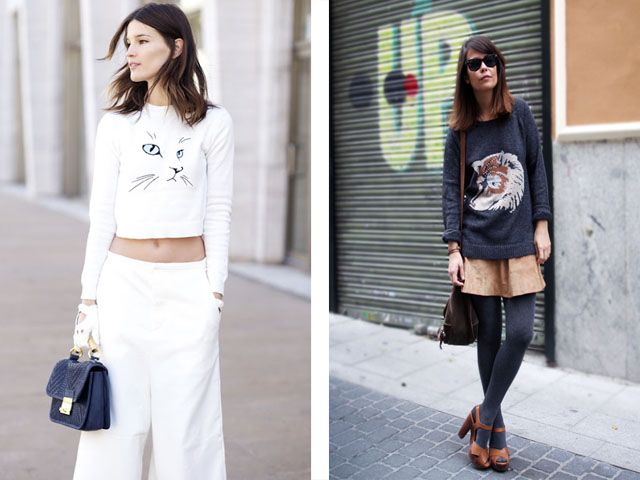 They're cute and silly, and juxtaposed with edgier or  tailored pieces ( like pencil skirts, leather shorts or skinny trousers) animal graphic crewnecks lend the right amount of youthful whimsy to any look. The pricey designer versions can easily be replicated with a stop at your local thrift store. If you can fit into small sizes, take a trip to the kids section at any department store. Or you can shop from this selection here of my favorite wallet-friendly animal-inspired sweaters on the web.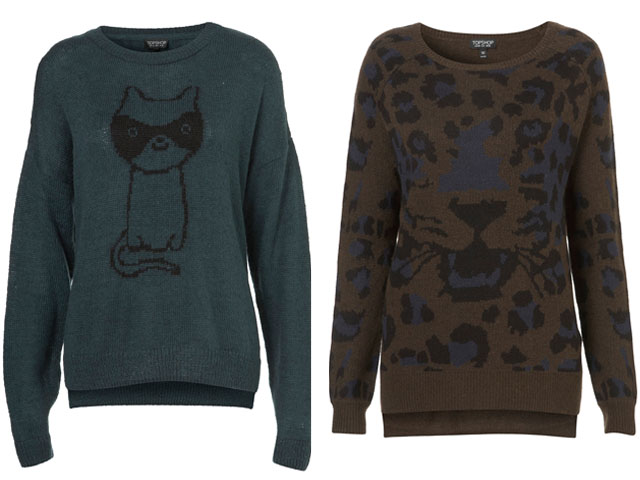 Left: Topshop Knitted Cat Burglar Jumper, $76 , Right: Topshop Knitted Animal Face Jumper, $84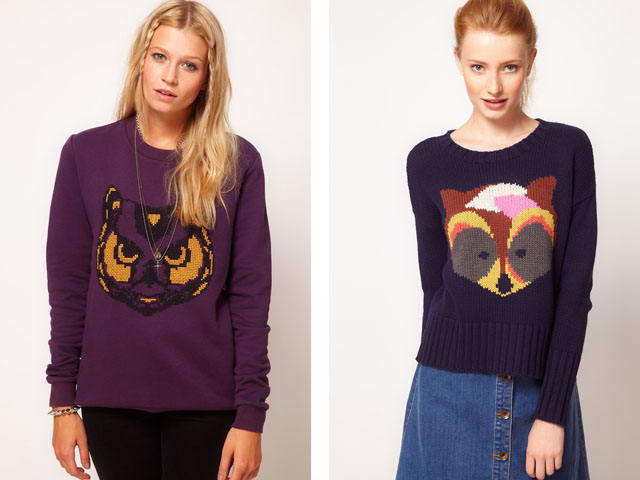 Left: ASOS Embroidered Owl, $48.29, Right: ASOS Vero Moda Raccoon Intarsia Knit Sweater, $48.29

Alexandra Phanor-Faury is a married, Haitian-American journalist living in Brooklyn, NY. Alexandra has reported and written about music, fashion, art and celebrities for websites and publications such as i-D, Nylon & NylonGuy, People Magazine & People.com, Courrier International, BlackBook.com, Trace, Giant, Teen Vogue, Page Six Magazine and Bloomingdales' Little Brown Book.

Latest posts by Alexandra Phanor-Faury (see all)