Where to start? This is by far one of my favorite collections so far. Phillip Lim can do no wrong in my eyes, so I expected, at the very least, to find one or two pieces to fawn over. Instead, Lim sent out 46 spectacular looks that had me feigning for every individual piece. He had me the minute he sent out look numero uno: a pink neoprene and black leather coat worn over a shrunken camel sweater layered over a chambray button-down shirt paired with a cognac leather skirt with two subtle slits at front. The look was styled with a killer pair of over-the-knee sandal boots. Things only kept getting better from there. Cool, urban and nonchalant chicness at its best. I haven't been able to stop daydreaming about the fur sweatshirts, cognac leather, slouchy pants, leather jackets and shearling coats. These items will be flying of shelves!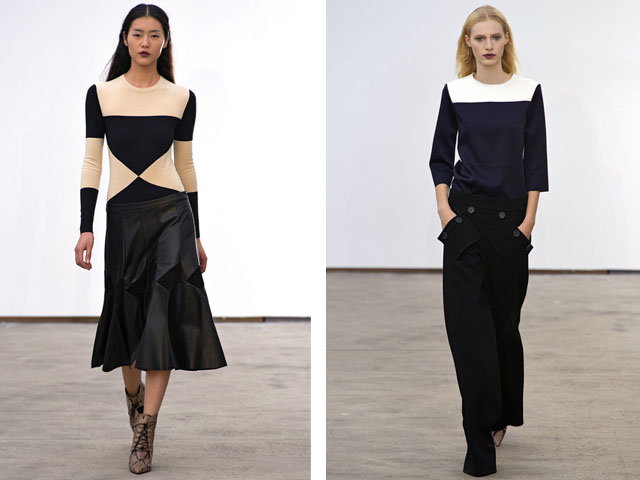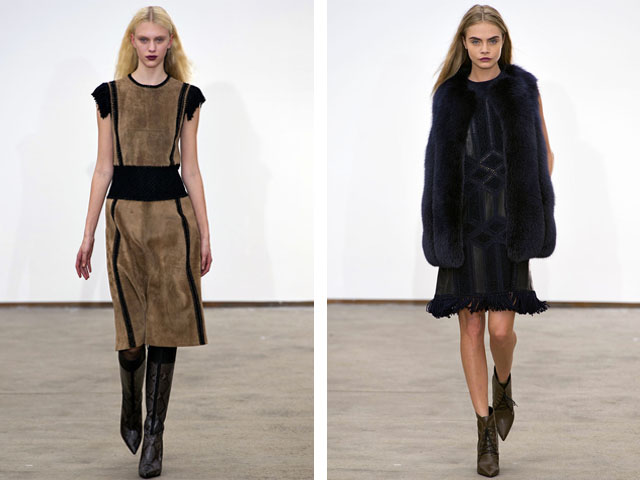 Derek Lam
Derek Lam showed a collection that featured some of my favorite things, capes, suede, leather and tailored wide-leg trousers, in a number of  modern shapes and mixed with dizzying number of fabrics from leather, crochet to python. For Fall 2013, the mood here was boho. Just take a look at the patchwork and fringe details. This was a modern pulled together boho look and not the hippie iteration. I loved the full leather midi skirt teamed with the form-fitting black and cream bodysuit finished off with the python pointy booties.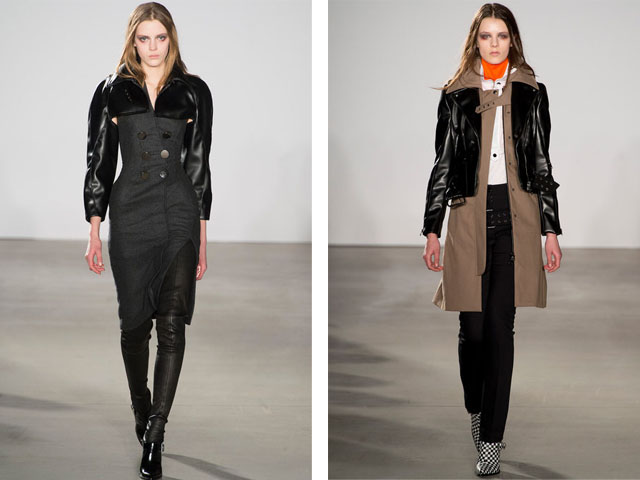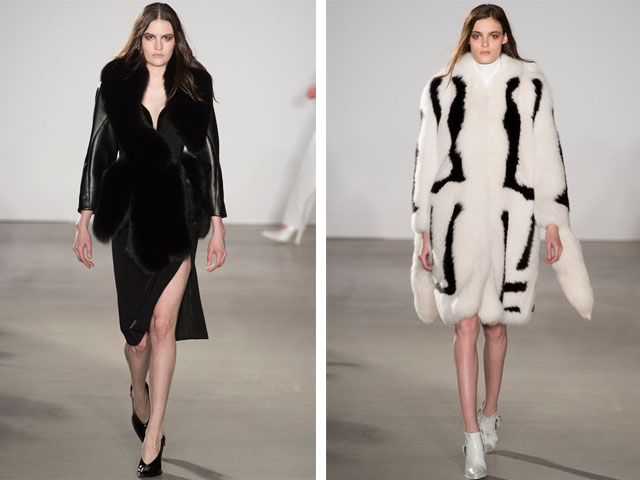 Altuzarra
Joseph Altuzarra has proven himself to be a master tailor, especially when it comes to his swoon-worthy outerwear. For Spring 2013, he designed a new clever outerwear silhouette that allowed you to wear your coat slung over your shoulder,  à la editors, without it constantly slipping of your shoulders. Loved it! For Fall 2013, the designer doesn't disappoint with his sculpted outerwear. Dark, moody and sexy can best describe these brilliant options that went down the runway. The shrunken moto jackets worn over tailored trenches was a styling trick that I'll definitely be test-driving. The double breasted suits hinted to the power '80s but paired with a vinyl bolero it was all now and street.

Latest posts by Alexandra Phanor-Faury
(see all)