Renowned street-culture and hip-hop photojournalists Martha Cooper, Joe Conzo and Jamel Shabazz have teamed up with DRKRM, a lifestyle and photo-centric brand, to translate their iconic images from paper to super-soft cotton t-shirts. "Besides TV and film, one of fashion's biggest visual platforms is the photograph," says DRKRM's James "Koe" Rodriguez, who along with his partner Dan Sears had the difficult task of going through each Cooper, Conzo and Shabazz's extensive collection to find the right images to complement their collection.
"Art will always be subjective, so being in touch with your market is paramount. For our business, we pick images that we feel have global appeal and proven marketability," points out Rodriguez, who is himself an artist and photographer. The t-shirts pay homage to these photo heavy-weights' documentary style in style. "We try to maintain the integrity of each image by opting to stay away from corny graphics, sayings and all the other bells and whistles."
We chatted with Rodriguez about this special DRKRM Legends collection: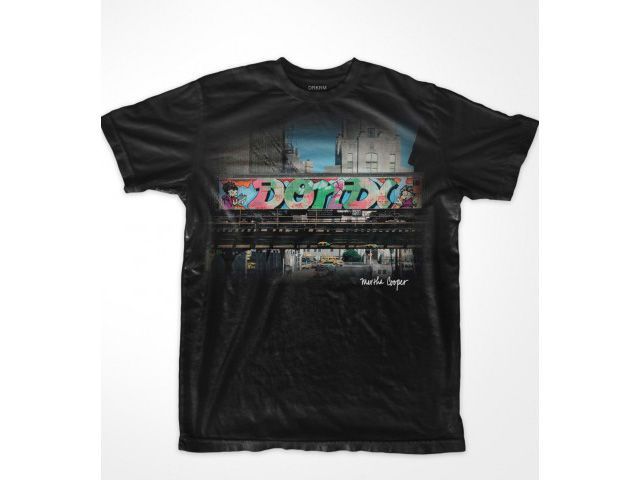 What inspired you to create this collection based on Jamel Shabazz, Martha Cooper and Joe Conzo's body of work?
The photographers we work with inspired us to create the company, so, they will always be the inspiration behind each collection. Each signature collection features the timeless work of each photographer.  It was a no-brainer as all three photographers are really good friends and clients of mine. They've done great things for the visual documentation of Hip-Hop culture, but what makes Jamel, Martha and Joe special is that they've also documented true urban culture in general, including fashion, music, art, sports and inner-city blight.
I've been up on Martha Cooper's work since I was a teen in the '80s and discovered Jamel and Joe's work in the new millennium.  Being an artist and someone who's had a camera in his hand since 1985, I've always appreciated the creative vision and work of great photographers. All three photographers have incredible bodies of "lifestyle" work which has proven to resonate well with the fashion industry, not to mention the international lifestyle masses.
What were their reaction when you approached them about the idea? 
In short, they were with it; they dug the concept and based on my past dealings with all of them they knew that I would do my best to bring home the bacon and further their glory.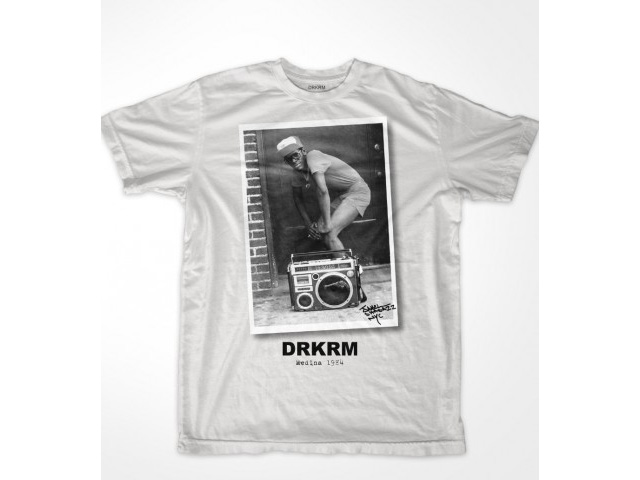 How did DRKRM come to be?
DRKRM was originally 'The Darkroom' and it was a concept created by my partner Dan Sears of the Czar Agency.  Dan wanted to do The Darkroom as a t-shirt concept with his client and renowned West Coast photographer Estevan Oriol.  I shared a similar t-shirt vision I had with Dan regarding some of the photo heavyweights that I rock with and a year later DRKRM was born.
What is your background in the arts?
I'm a former graffiti artist, turned graphic designer, turned photojournalist, turned a bunch of other things.  At the end of the day, I just see myself as a visionary living a really creative and fun lifestyle.  I don't have a lot of goals, but one of them is to definitely live a life less ordinary.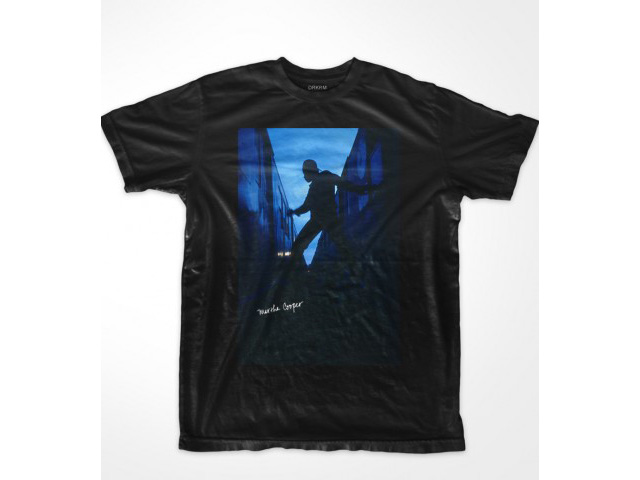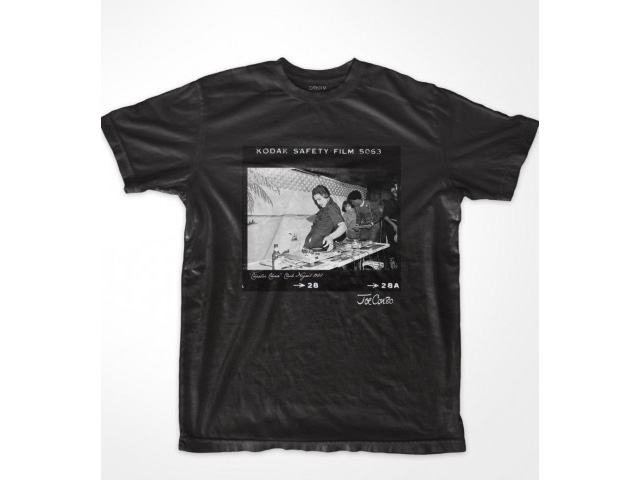 Any plans to work with other photographers in the future?
For sure, and not just with photographers. I've spoken to some friends who are fine artists and even musicians with great artwork tied into their names regarding possible collabos. It's been pretty cool and equally exciting exploring all the possibilities this brand has to offer. DRKRM is about the power of the visual and that's not always a photograph.  We'll never be at a loss for great content and as long as this planet remains highly visual, I'm confident we'll always be in a good place.
You can shop the line here.

Latest posts by Alexandra Phanor-Faury
(see all)