82-year-old Malian photographer Adama Kouyaté may not be as instantly recognizable as fellow iconic Malian photographer Seydou Keïta, but his captivating black and white portraitures have nonetheless been instrumental in shaping the spirit and aesthetics of West African photography from the 1950s to the 1970s. At that time most people did not own personal cameras, so they often visited his modest store-front photo studio to capture important moments in their lives. With few resources – save for some backdrop images of kitschy paradise sceneries and some props like a scooter, flowers or radio – Kouyaté was a master at lending style, beauty and pride to his subjects' portraits.
His striking photographs exude the spirit of dignity, hope and freedom that followed the first years of independence when many young people and families were migrating into the city from rural areas to start new lives. They would send their Kouyaté photographs back home to relatives. Following years of moving around opening studios in Burkina Faso and Ivory Coast, Kouyaté settled in Ségou, Mali in 1969 and opened 'Photo Hall d'Union' where he still works today. A selection of his portraits were exhibited last year in Paris at the Galerie Jean Brolly and a book about his work, "Studios d'Afrique", was published by Gang books in 2010.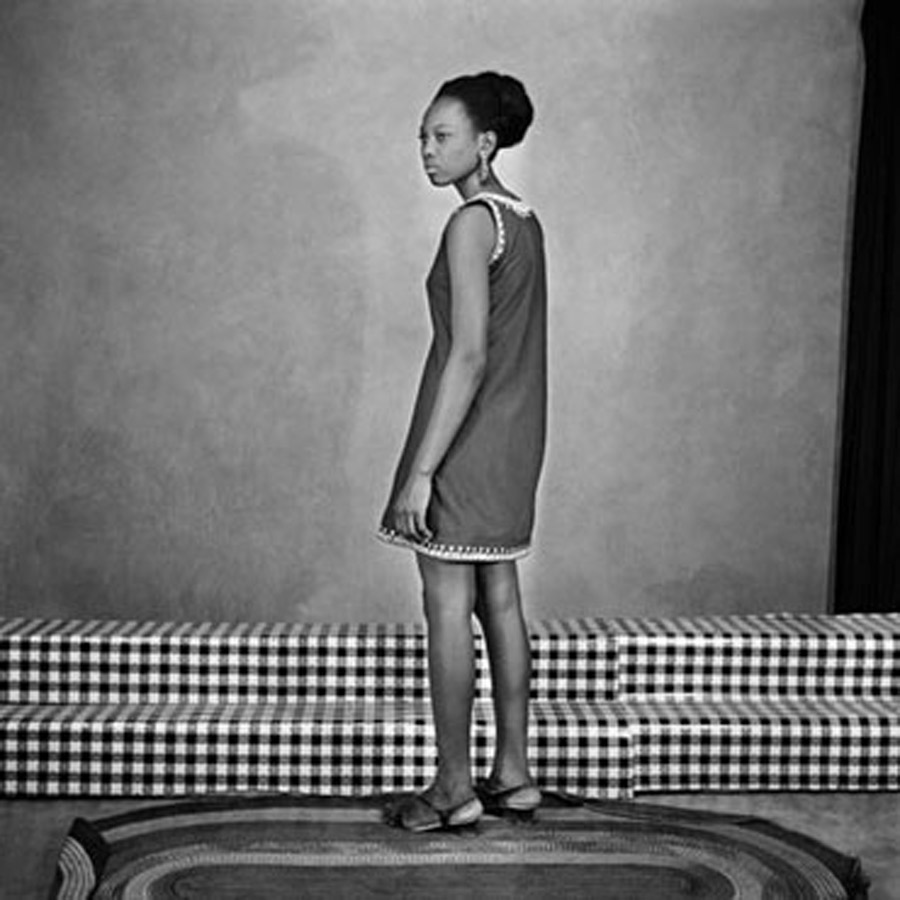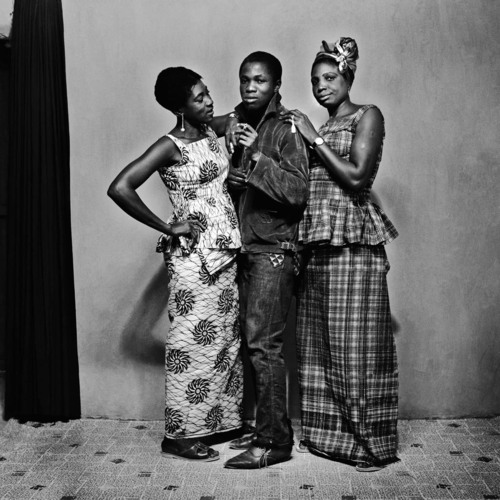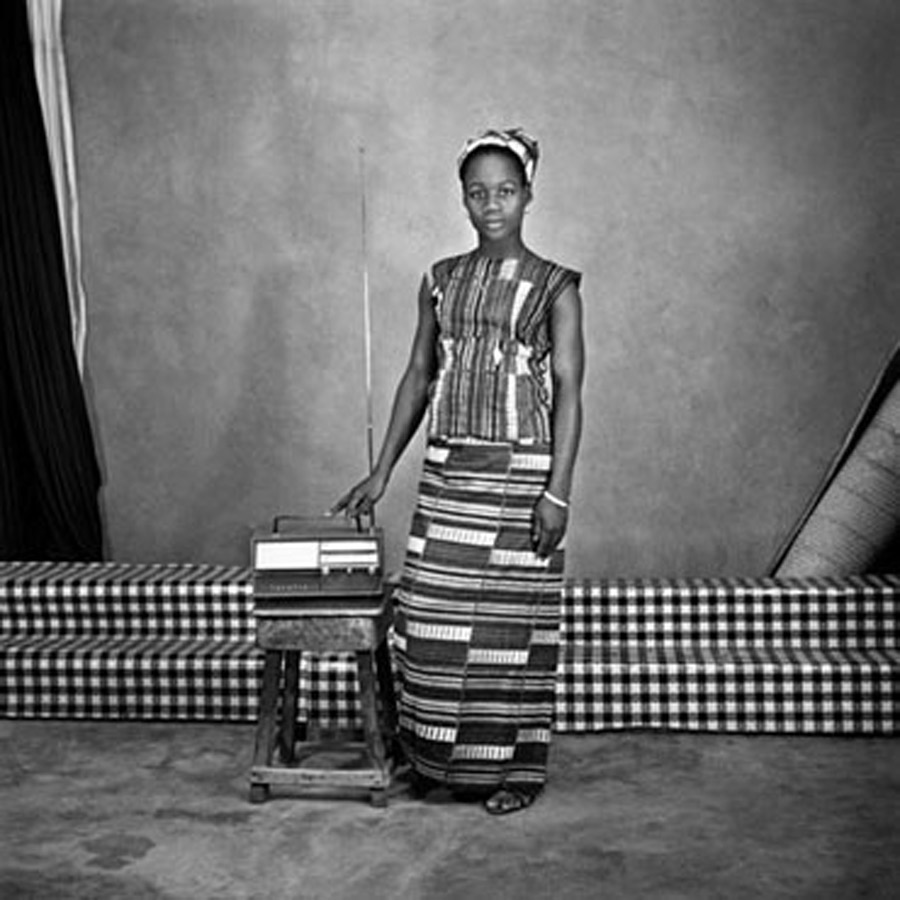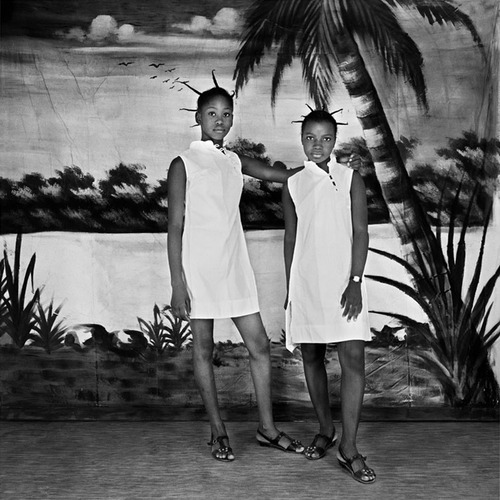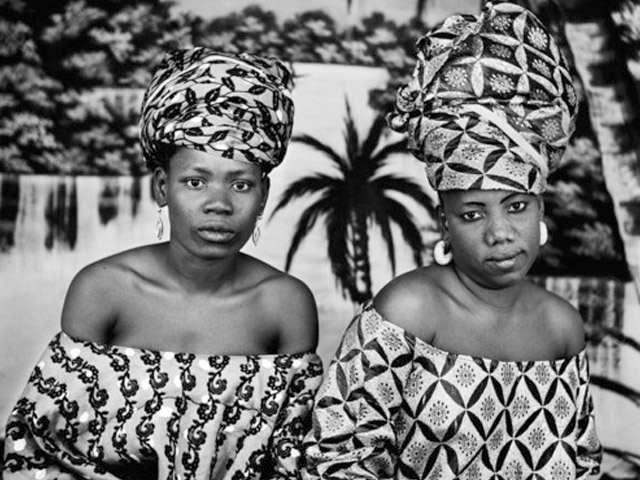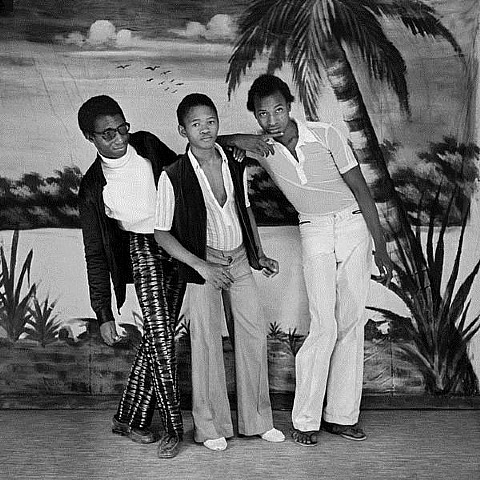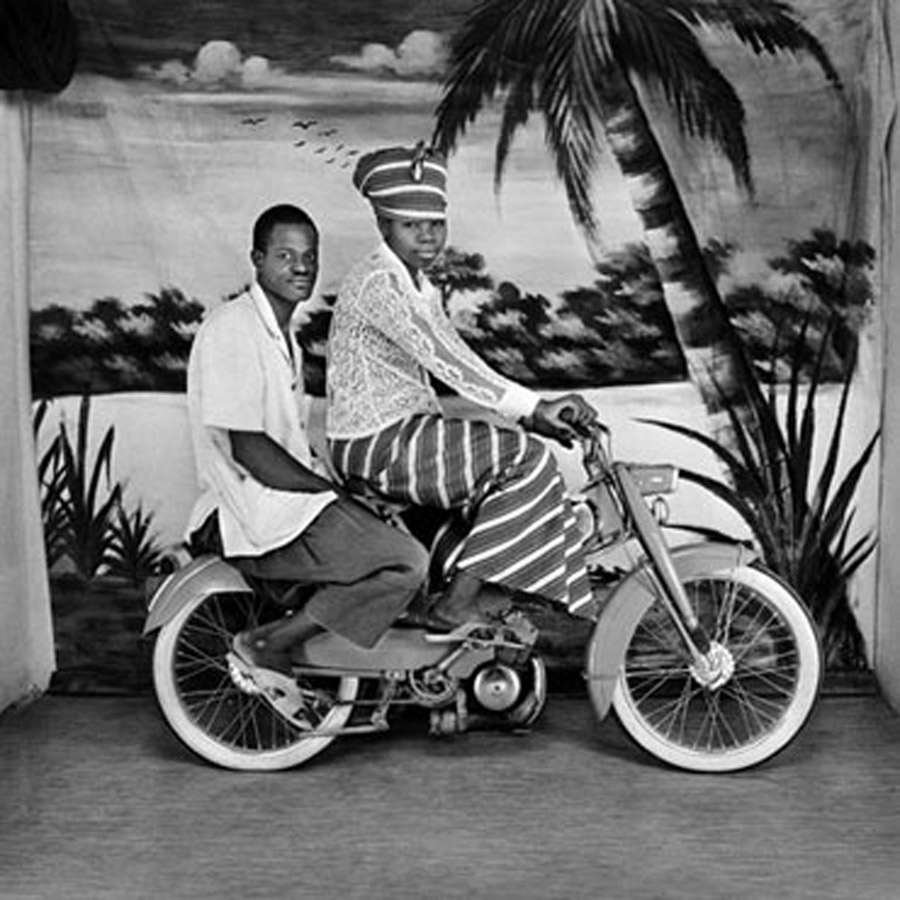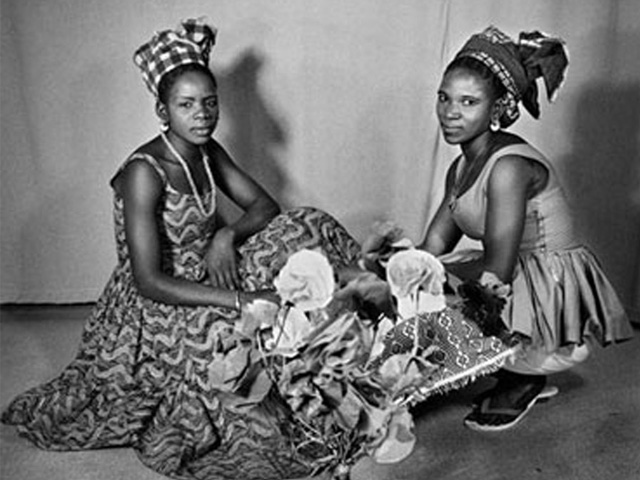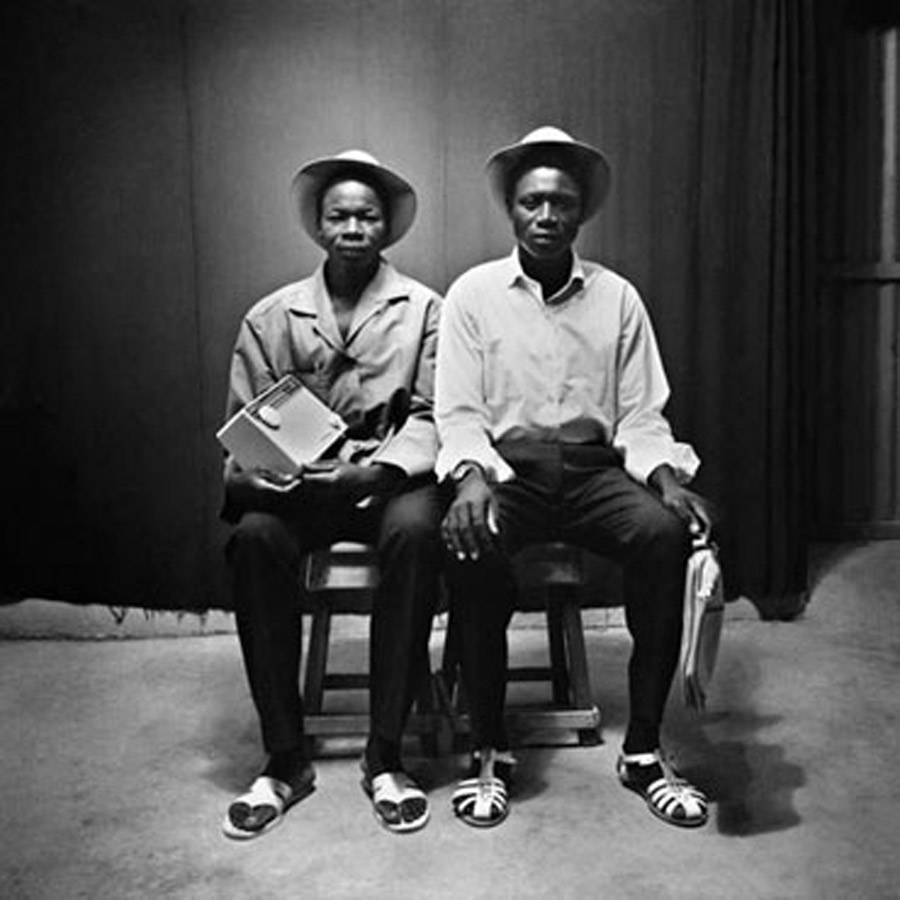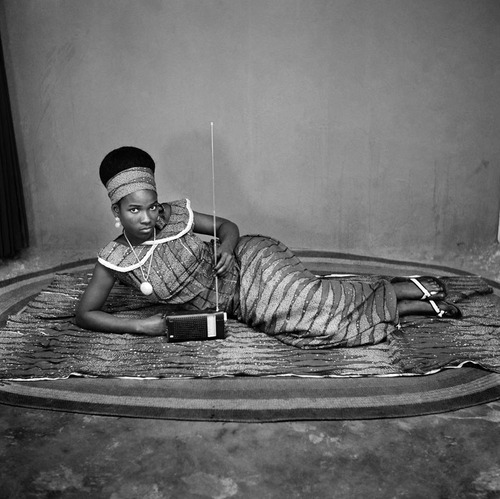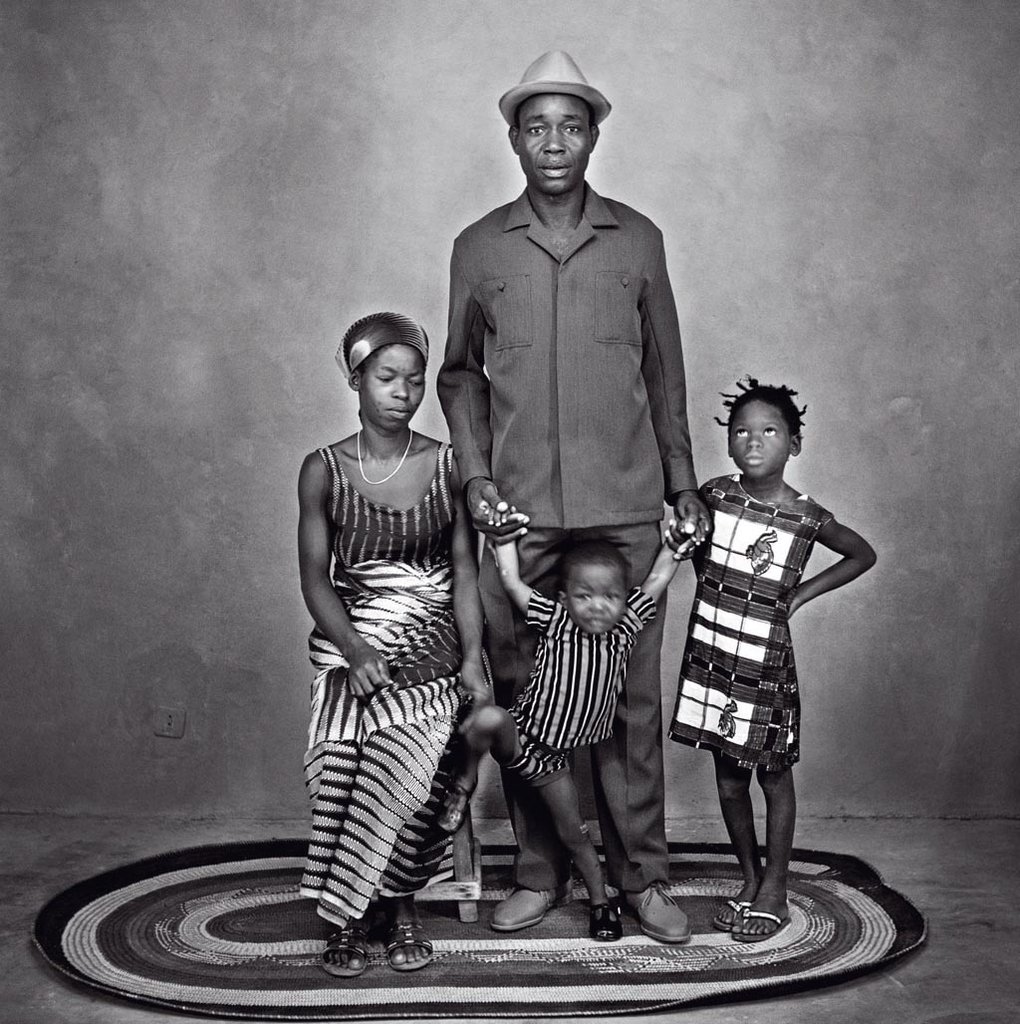 -Alexandra Phanor-Faury

Alexandra Phanor-Faury is a married, Haitian-American journalist living in Brooklyn, NY. Alexandra has reported and written about music, fashion, art and celebrities for websites and publications such as i-D, Nylon & NylonGuy, People Magazine & People.com, Courrier International, BlackBook.com, Trace, Giant, Teen Vogue, Page Six Magazine and Bloomingdales' Little Brown Book.

Latest posts by Alexandra Phanor-Faury (see all)