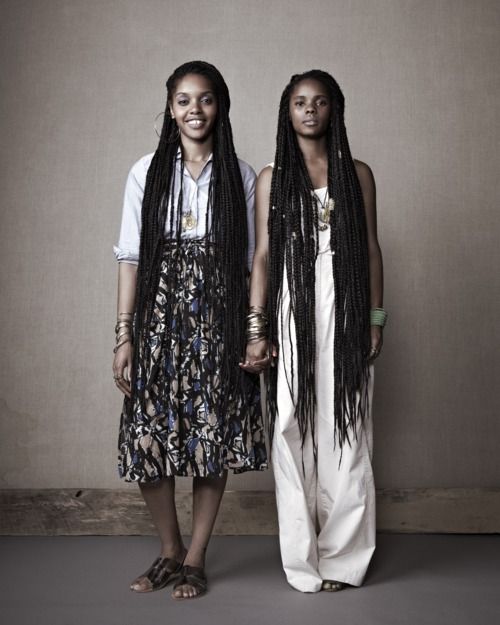 When sisters Darlene and Lizzy Okpo first launched their womenswear  line, William Okpo, they didn't have to look too far for inspiration. Their laid-back, contemporary and eclectic personal style made the unique design duo the perfect downtown muses for their line, but four seasons into building this growing brand, they've learned that not only should they rely on their own fresh stylistic trademarks but  to cultivate a thriving business they must think big.
"The first collection was definitely a stubborn designer's collection where we did what we liked and how we liked it. No matter what anyone else said we were going to design it how we wanted to even if the ideas and styles were impossible or not practical," explains Lizzy. "Now, we aren't so stubborn when we are building a collection. We take into account a lot of things, such as our audience, practicality, and continuity," says Darlene. Reigning in some of their rebellious spirit hasn't hurt these entrepreneurs' creative vision. In fact, their new business minded approach has  lent some focus to their design process. "We learned to tell a story and remain true to our ideas and aesthetic," says Lizzy.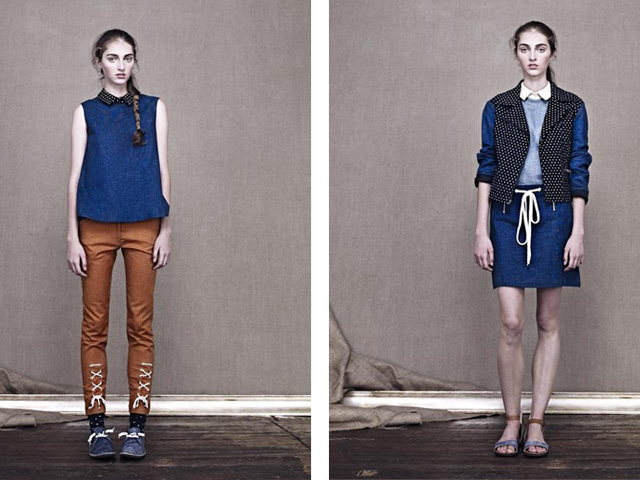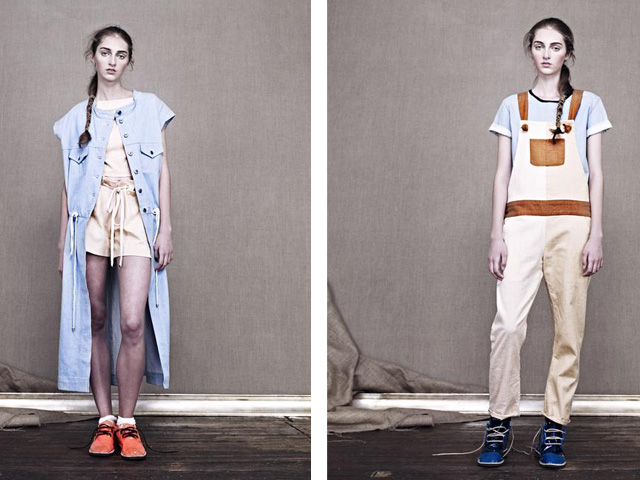 Spring/Summer 2013
The line, named after their Nigerian father, whose sartorial flair and work ethic has left an indelible imprint on Lizzy and Darlene's own lives, was founded back in 2008 with very little resources (and experience) but it caught the attention of the press and fashion mecca Opening Ceremony, who currently carry the line along with End of Century, Cloak & Dagger, and Village Verve in Brussels. William Okpo takes simple pieces and re-imagines them with distinctive details like Peter Pan collars, sweet polka dots or strategic braided rope to make them stand-out cool but still very wearable and functional.
It's clear judging from their recent denim and blue hued offerings for next spring that Lizzy and Darlene have been working overtime on developing William Okpo into a strong, consistent and cohesive line. It does take some creative juggling to get work done as both ladies have full-time jobs in addition to running William Okpo. "We have to hustle all the time to make things work for this brand. I'm a freelance stylist and Darlene works in visual merchandising. William Okpo is so important to us that we find ourselves having phone conferences in the restroom while at work on the clock," says Lizzy. " When we are able to have a large team and inspire people to work with us will be the day that we rejoice," adds Darlene.
Until that momentous day the ladies will continue churning out one-of-a-kind collections that we, along with their growing loyal fan club, are confident will rise William Okpo up from underground buzz-worthy line to major fashion player.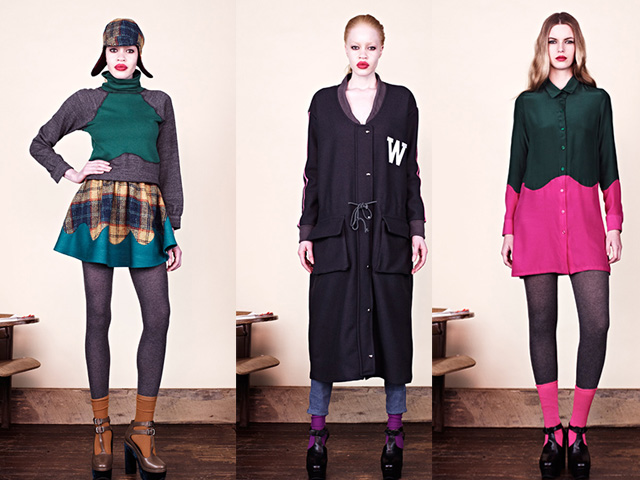 Fall/Winter 2012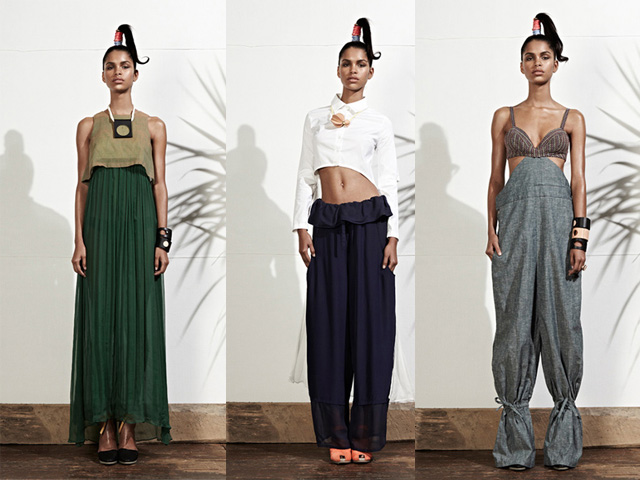 Spring/Summer 2012
-Alexandra Phanor-Faury

Latest posts by Alexandra Phanor-Faury
(see all)