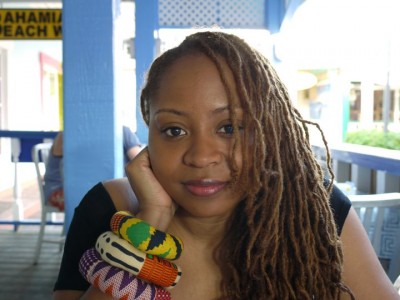 Alexandra Phanor-Faury is a married, Haitian-American journalist living in Brooklyn, NY. Alexandra developed her addiction to magazines as a little girl fascinated by the world of pop culture, music and fashion. It all started with hoarding issues of teen rags and reading them over and over until she  retained such innocuous facts such as the then teen idol Kirk Cameron's favorite color.
Once Alexandra graduated to magazines without pull-out posters, her love for print journalism was sealed, and discarding old magazines got to be harder than doing away with exes. Need a vintage Mademoiselle, a 1987 issue of ELLE, or maybe a throwback Sassy? Chances are Alexandra has them stored at her parent's home in Queens.
Alexandra has reported and written about music, fashion, art and celebrities for websites and publications such as i-D, Nylon & NylonGuy, People Magazine & People.com, Courrier International, BlackBook.com, Trace, Giant, Teen Vogue, Page Six Magazine and Bloomingdales' Little Brown Book. She has also co-produced and written a documentary pilot for VH-1.
On this site you will find a selection of her work. Feel free to reach out to Alexandra for any inquiries at contact@alexandraphanor.com.